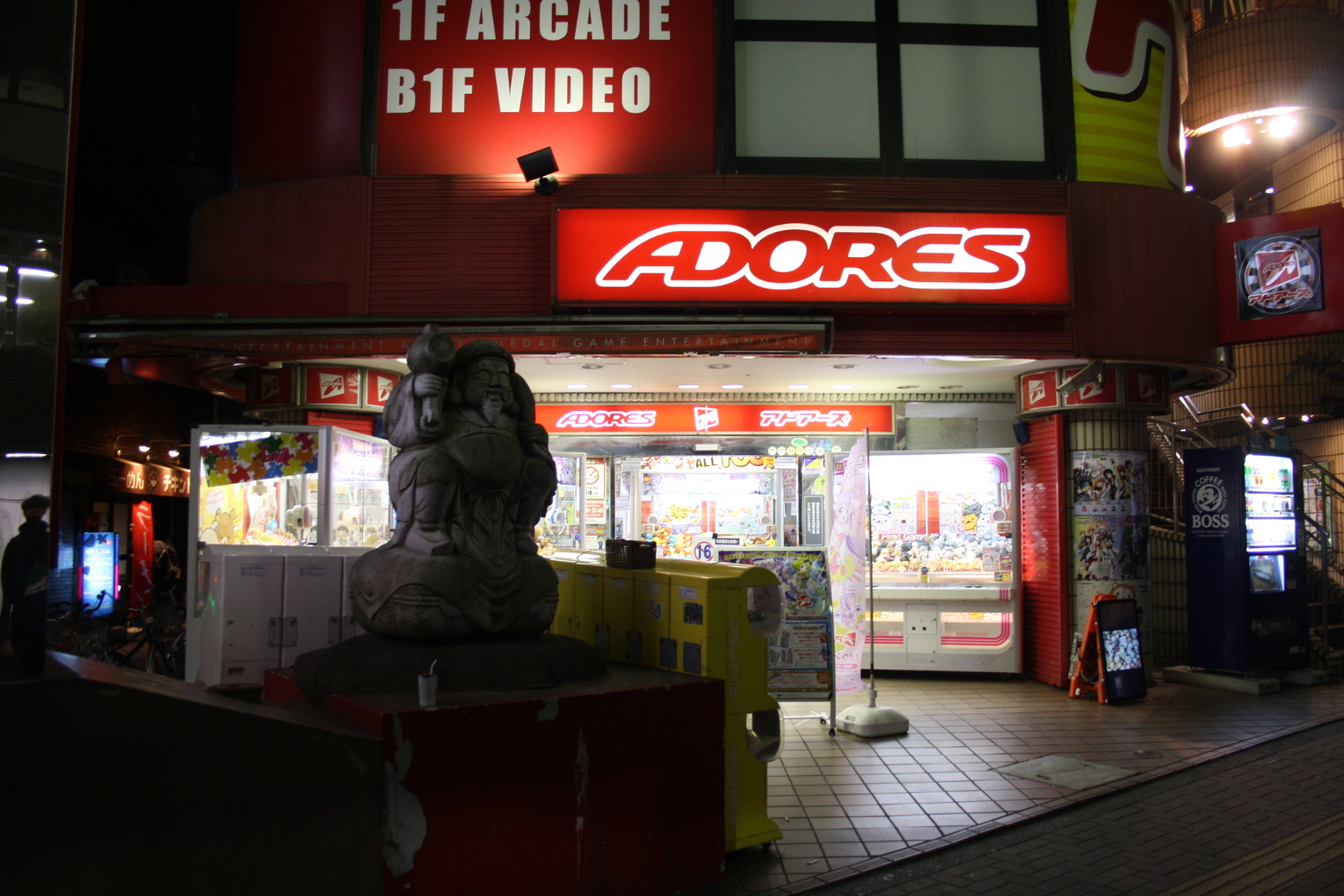 Wrapping up the 2016 Tokyo travelogue, we look at some arcades further outside the city center – specifically those within the western "leg" of Tokyo that stretches out all the way to Mount Odake, almost 80km away from Tokyo main station. While, as expected, there were fewer arcades around in general, we did discover some interesting places.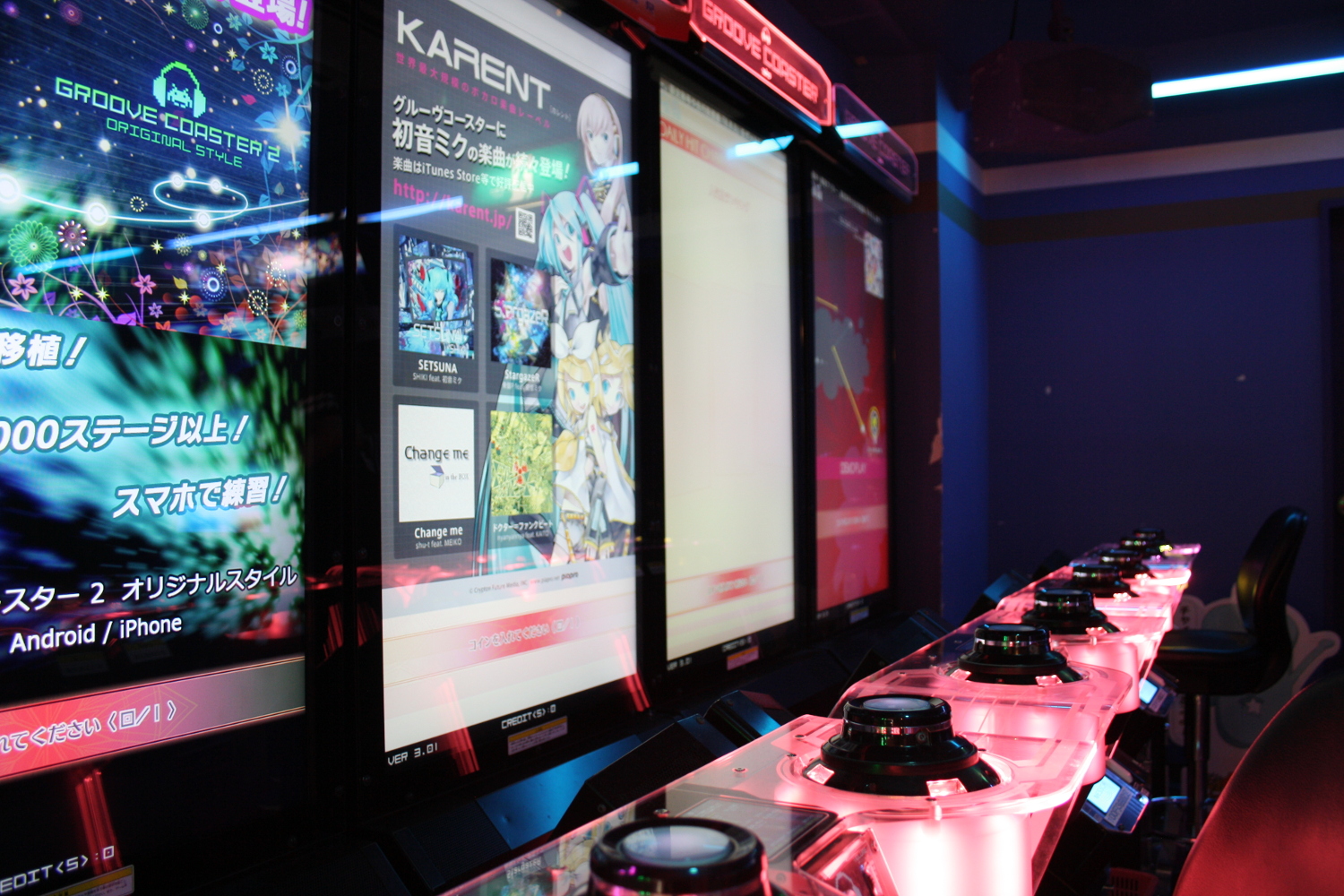 First stop: Nakano
Just outside the inner city circle, three stops from the Yamanote line, lies the small ward of Nakano. Looking at it on a map, Nakano seems like nothing but a regular suburb located just outside the city proper. But what makes it stand out is the so-called Nakano Broadway, a meticulously-planned giant (but incredibly narrow) shopping mall just outside the railway station that caters mostly to anime, manga and comic fans, thanks to it being the birthplace of Mandarake. Of course it also has a few arcades.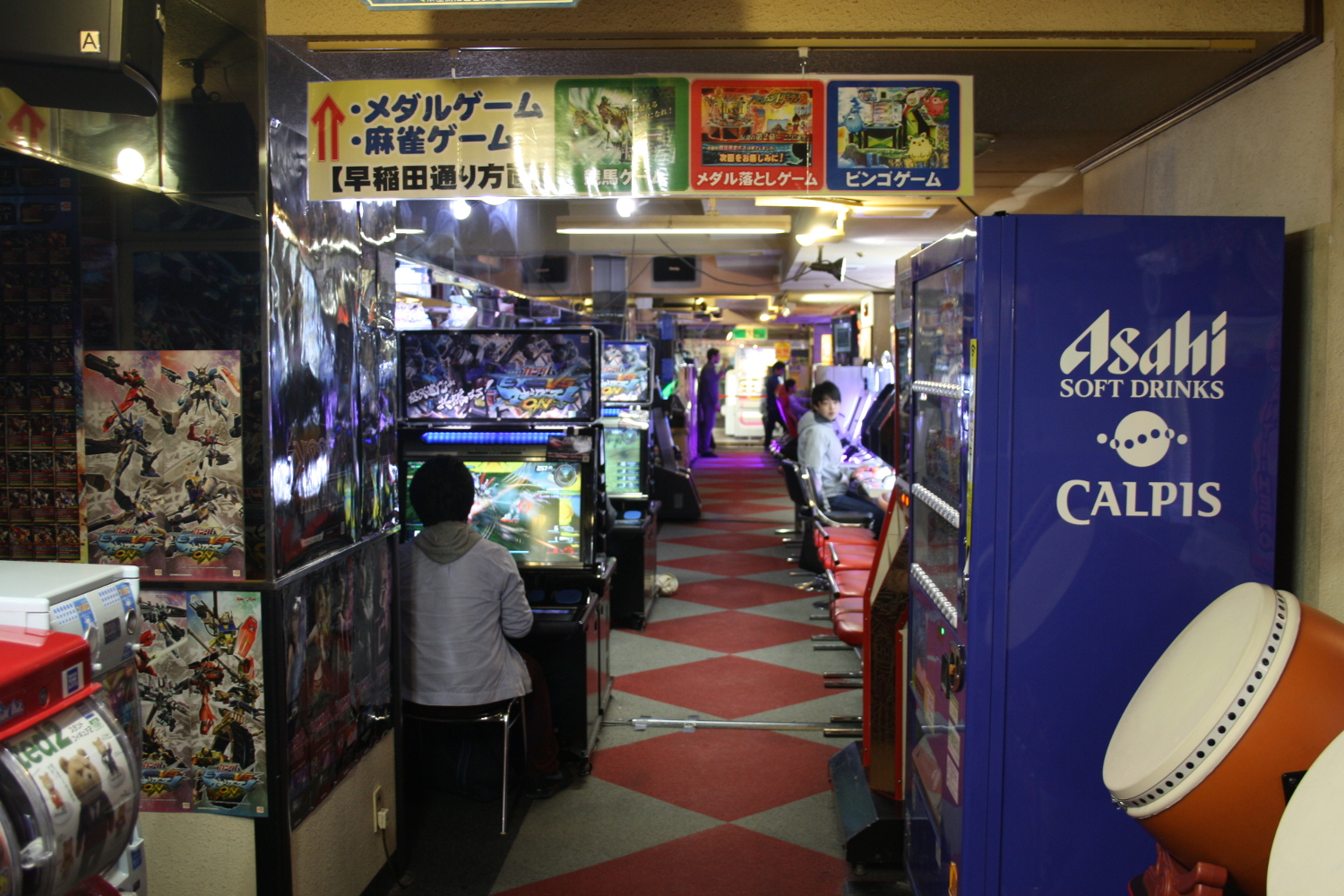 For starters, there's the obligatory Adores (but no Taito Station), which is just as narrow as the rest of the mall. It has all the standard equipment needed to keep Bemani fans happy: 2 IIDX, SDVX and Jubeat machines, as well as one of every other cab (excluding DDR for some reason). DDR players, however, just need to go south of the Nakano rail station to find their beloved game at GAME MONACO, perhaps the only independent arcade in the region. Their DDR is pretty well-maintained and they have a MaiMai as well, which is nice.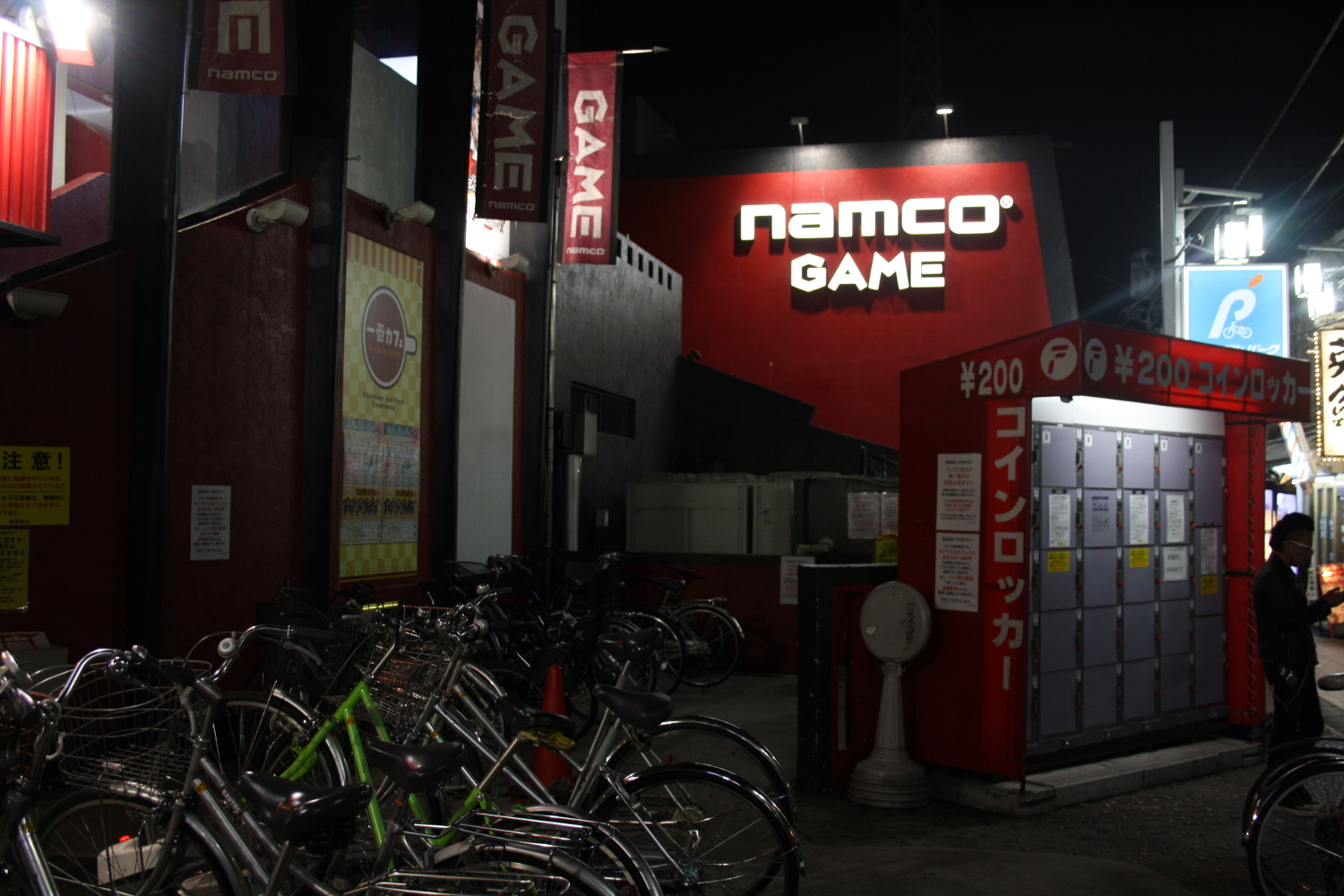 Nakano was also the first place in Japan where we saw a Namco Funscape – except that's not what they're called over there. I'm… actually not really sure what they're called, but their flags and advertisements say "NAMCO GAME", so… maybe it's that?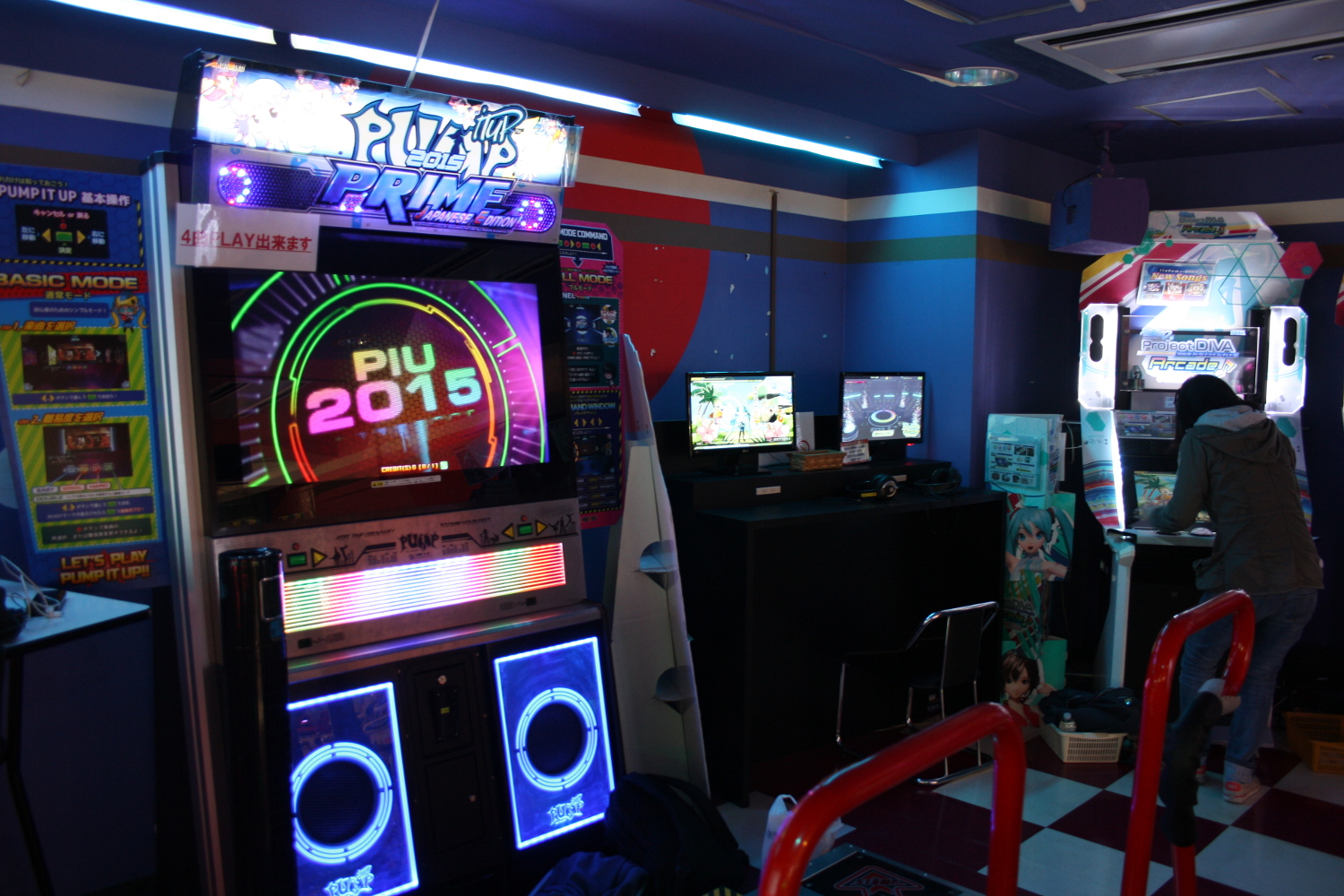 Whatever Namco Japan calls its arcades, they're definitely stocked way better than their british counterparts. While the "Funscapes" in London and Manchester focus mostly on bowling with a small arcade section aside, the japanese Namco arcades are all about the games – especially the Bandai-Namco ones! They had 4 Taiko machines, 4 Groove Coasters, 2 CrossBeats REV and 4 Synchronica cabinets (that nobody played on) as well as 4 cabinets of some weird idol rhythm game which dispenses cards (that nobody played on either). It even had a Pump It Up Prime, a dancing game series which is quite rare to find anywhere in Japan, simply because players there tend to prefer DDR. Yet, despite this large selection of non-Bemani rhythm games, there were staggeringly few players in, even on a Friday afternoon, which was a bit odd to see inside Tokyo. Maybe that's the reason Namco arcades are so rare over there…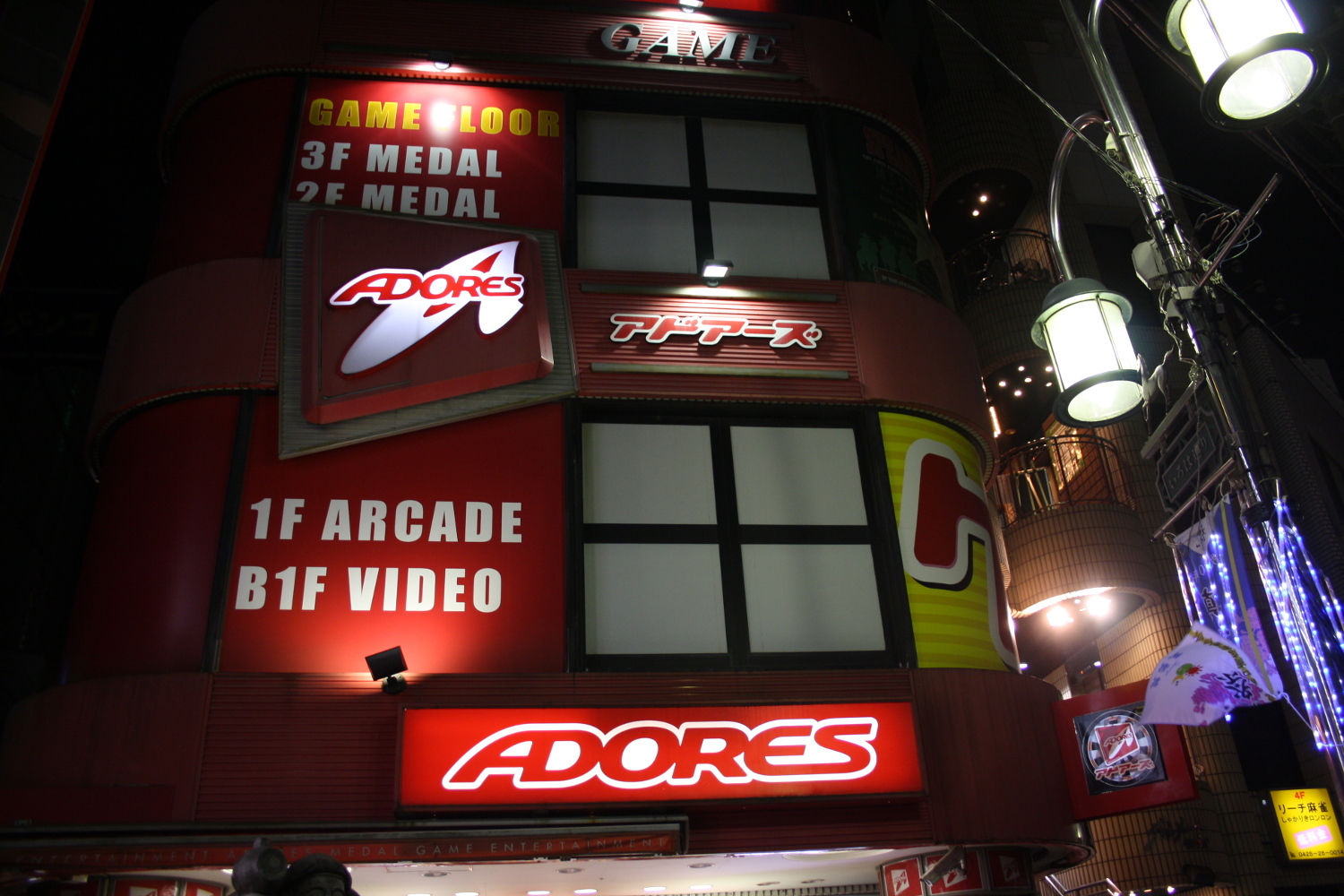 Tachikawa
Moving on, we went to Tachikawa, a region that's far enough away from central Tokyo to no longer be a ward, but a city in its own right. Despite being relatively unknown and having few major landmarks, it's a delight to stroll through, thanks to many bars, izakaya, and of course arcades. For a city this far outside Tokyo, there's actually a surprisingly big amount of arcades around, including not only a Club SEGA and an Adores, but also two independent arcades (the "Grand Sevens" and the "Tachikawa Game Slot" which, despite its name, carries more than just slot machines). Both of them have a very rudimentary lineup of rhythm games, but Grand Sevens especially had a nice key setup for IIDX (about 120g) and the cabinets there generally seemed most well-maintained.
Oh, and GitaDora fans should definitely check out the local Adores. It has the only TriBoost deluxe cabinet we saw during our entire stay: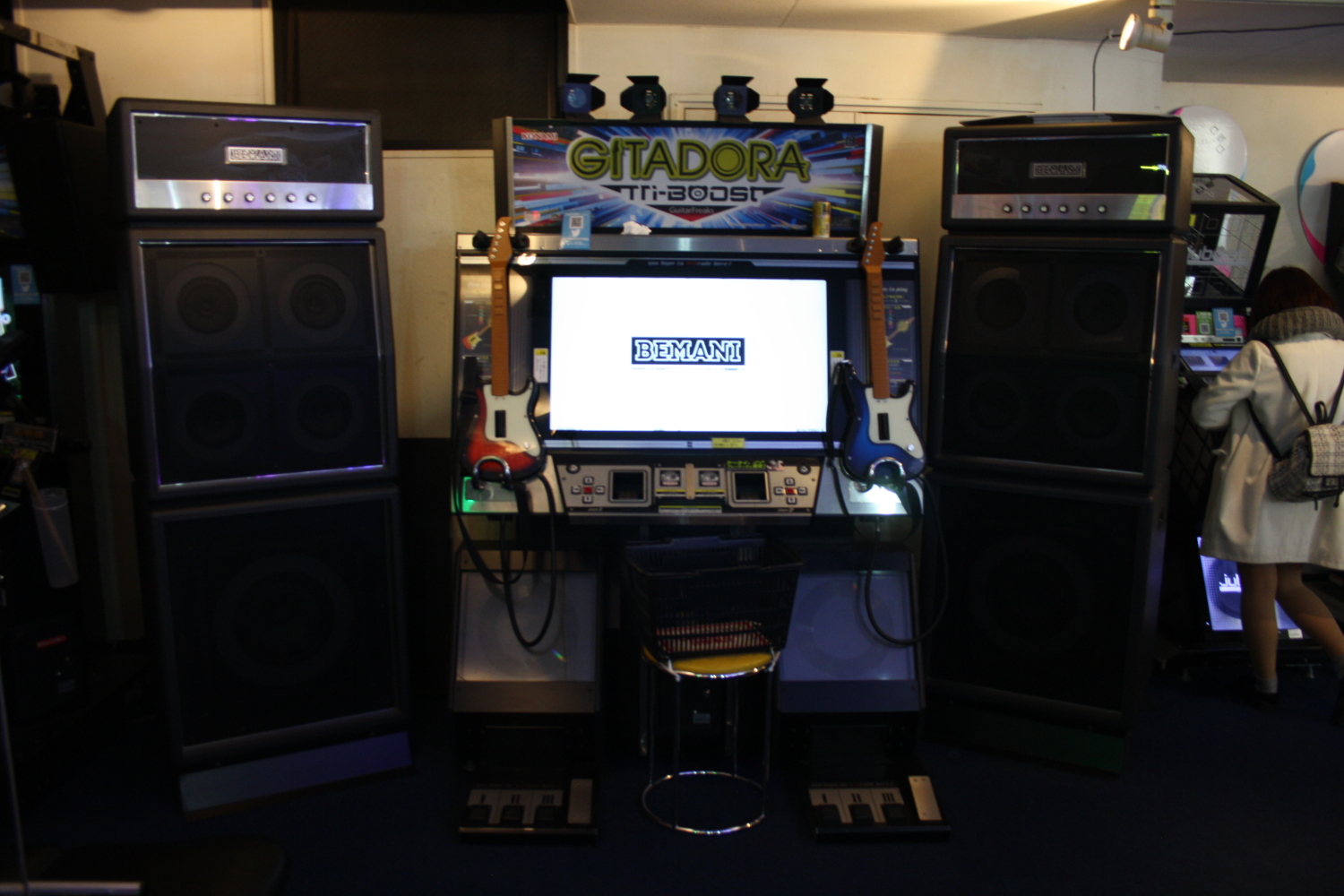 Tachikawa is also a nice place to stay for a drink or two and to have some delicious proper-run-down-bar ramen! During the day, there's not much to do here other than taking the Tama monorail which makes a beautiful 40-minute ride overhead some of the busiest city roads in the western Tokyo district – but the nightlife is where Tachikawa really shines, last but not least because of its arcades. Just be sure to make the last train back home in time, or you're stuck without a bed until 6AM (it almost happened to us)!