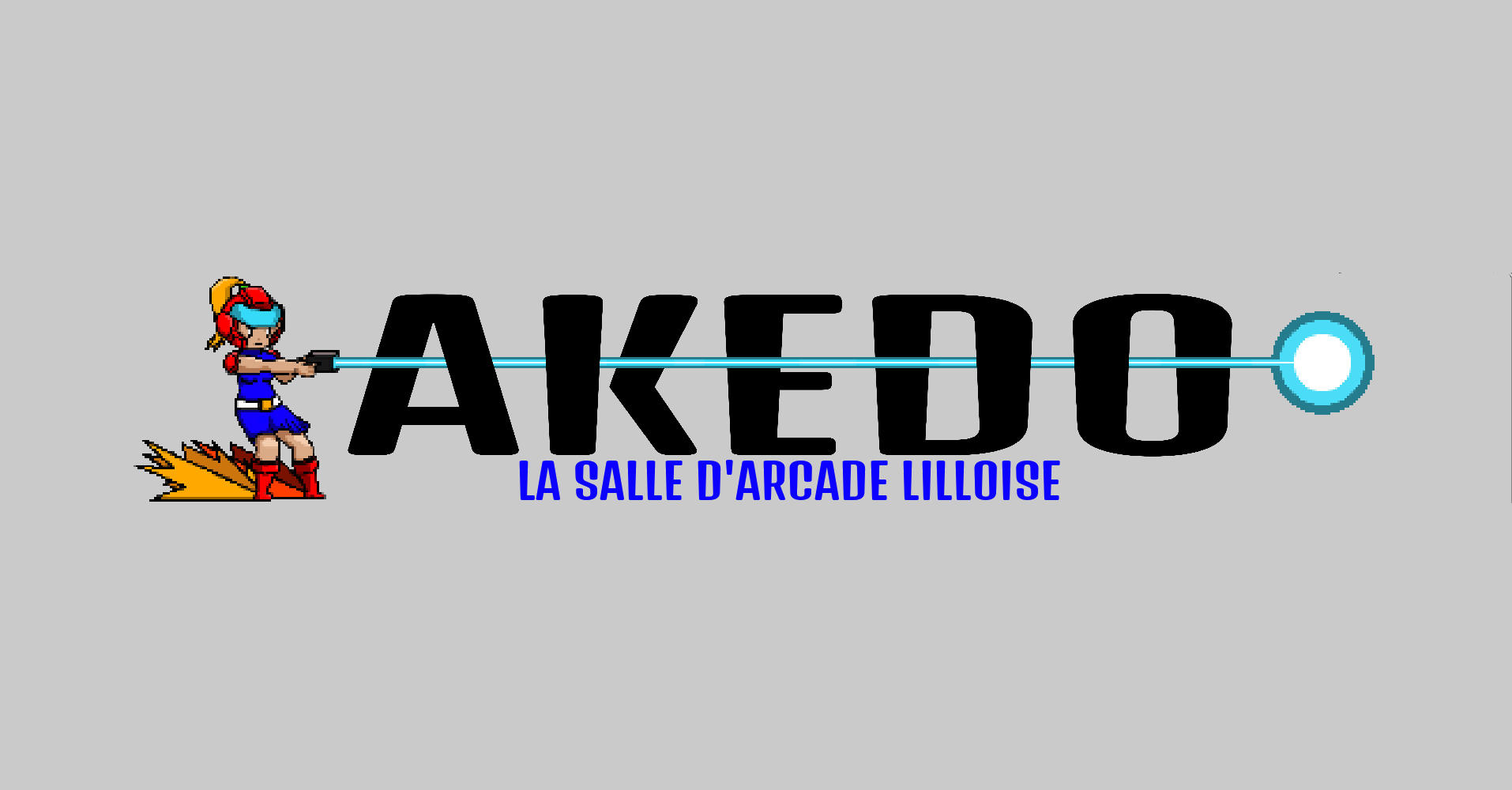 After trouble with their renting contract, the community-run Akedo in Lille, France, was forced to temporarily close and relocate their arcade. After 3 months of hard work, they reopened their new location on the Avenue de Dunkerque. But Akedo 2.0 has much more to offer than just a new address – there's more floor space, more games, and a really, really nice bar.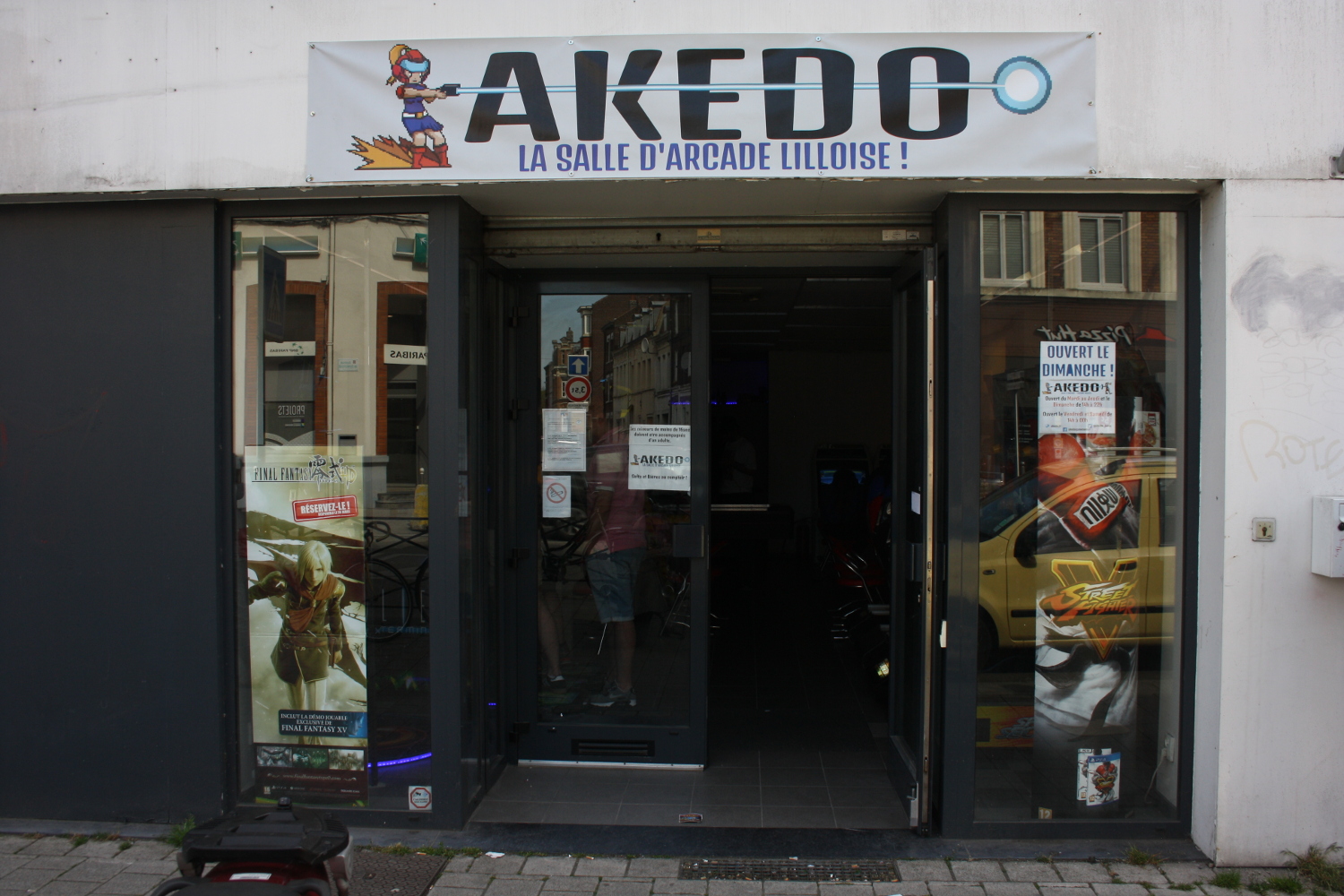 Some of you might remember the first review of Akedo I did more than half a year ago. Already back then, I was amazed by the enthusiasm and dedication of the two owners, Kevin and Cedric, as well as the feeling of the arcade in general. These were two people who, together with their community of regulars, truly embodied the spirit of bringing Japanese arcade gaming to the west.
Their new location is all those things, but even better. The floor space has been more than doubled, allowing for not one, but two computer gaming areas, as well as more space left over for the arcade games. They also revamped the bar, giving it a smooth 80's look, complete with blue background lighting and expensive-looking glasses.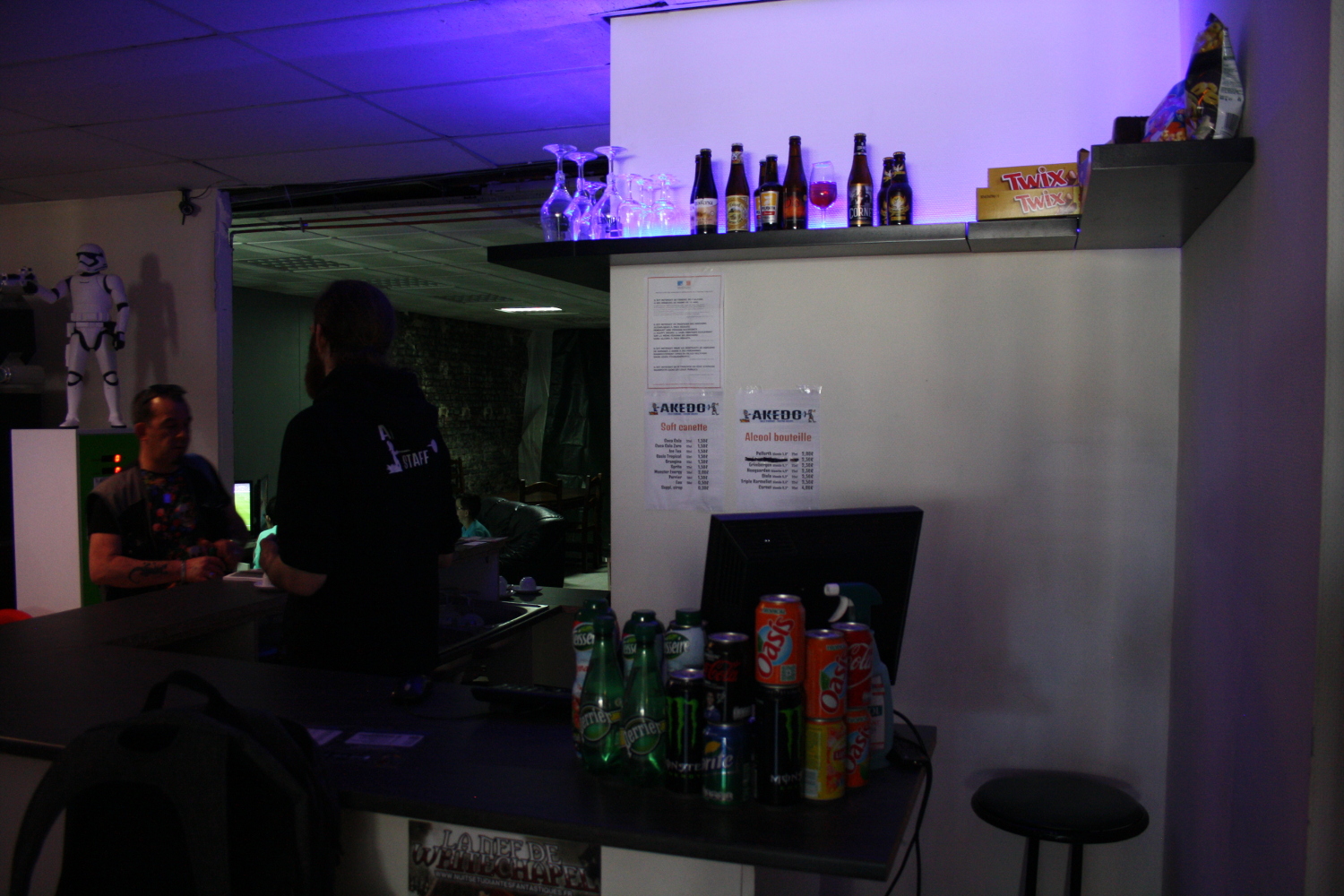 The new bar also has a bigger selection of drinks, now featuring different sorts of alcohol and sirups to add to… pretty much anything. Rates for computer and arcade gaming have stayed the same, with an hour at the PC costing between 1€ and 2.50€ (depending on how long you're playing for) and a credit on most games being 40-50 cents (depending on how many "jetons" you buy at once).
The biggest, and most important addition to the new Akedo however is…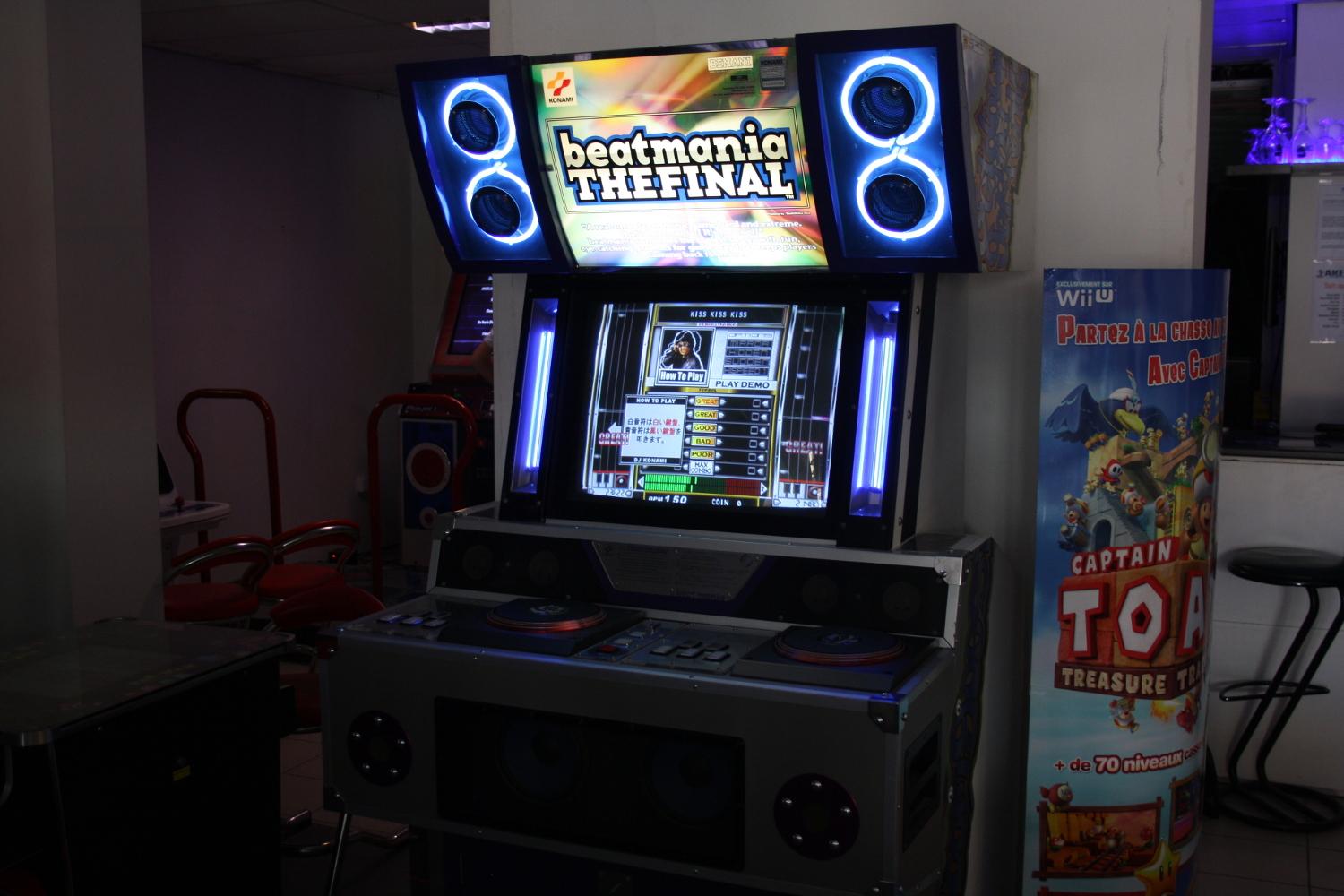 What? A beatmania THE FINAL cabinet?? In Europe??? Publicly playable???? I must be going insane!
Well, the back story of this machine is actually quite interesting. Apparently it used to belong to a private arcade collector, then was sold to a gaming shop in Liege, Belgium, who sold it again in 2013 to someone at DDRBelgium. Earlier this year, someone from that group posted on arcadebelgium.net offering the machine for sale and… well… let's just say "someone affiliated with Bemani BeNeLux bought it". And now it's at Akedo, how cool is that?
So if you're ever in or around Lille, feel free to give the game a shot! The cabinet, as with everything else at Akedo, is in pristine condition and has over 140 songs to choose from. It's also the only one of its kind in all of Europe, as far as we know! Sorry for going on about this for so long, but I'm excited. New Bemani cabinets going out to the public is always a thing to be happy about – and if my sources are anything to go by, we might see a lot more of that happening in the near future… So keep your eyes peeled!