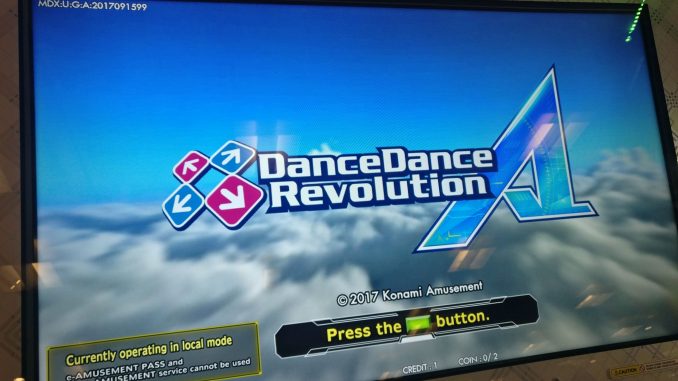 This Wednesday, Electrocoin Ltd. wrote a little bit of arcade game history. At their exhibition stand during the Autumn Coin-op Show in London, the british machine distributor announced that they would start officially selling DDR Ace in Europe. What's more, the game will feature full eAmusement support on a separate, European network, similar to how DDR Ace is currently run at Dave and Busters' in North America.
Already in late September, Electrocoin had teased the announcement on twitter, talking about a "European Premiere" – and indeed, thanks to them, Europe now, for the first time in history, and more than 2 1/2 years after the end of the fanmade network Programmed World, has official eAmusement support from Konami.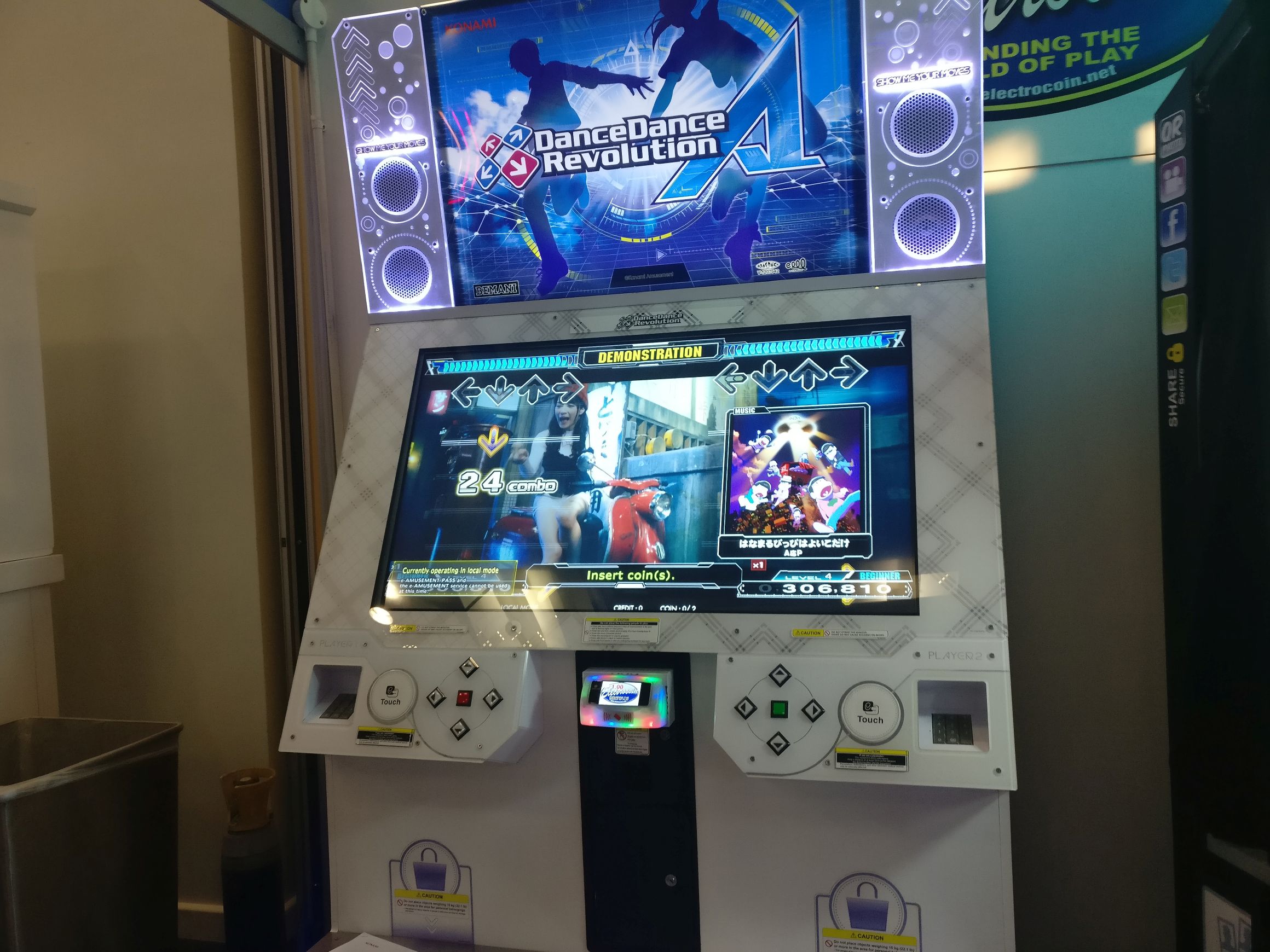 Electrocoin has yet to publish an official press release about DDR Ace, but as far as we've been informed, the machine itself will sell for 17.500€, whereas the eAmusement subscription is said to cost 2.500€, which would break down to just over 200€ per month. While this definitely makes Ace a rather large financial investment, it's comparable to other new rhythm games on the market – new Pump It Up cabs, for example, sell for around 20.000€, whereas quotes for new Taiko machines are around 22.000€. Still, the price isn't low, and many arcades will have a hard time affording it, but there are a few big locations that have already shown interest in Ace and might be getting ready to pick it up now. Especially in the UK, it is still quite common for movie theaters to have a few arcade machines in the waiting area, and especially DDR has proven quite popular at these locations. Moreover, at least two privately run arcades (HEY STHLM in Stockholm, and NEXT LEVEL in Madrid), who have announced their intention to buy DDR Ace once it becomes available.
As for possible future locations in the BeNeLux area, Gamestate NL (located in Utrecht and Kerkrade) already owns multiple DDR X cabinets which they run as redemption machines – perhaps they would like to upgrade? There's also RetroPlanet in Zoetermeer and Hommersons Funland in Scheveningen who, during the last few years, have gained a reputation for importing new cabinets and treating them well. Finally, there's the PLAYER eSports Bar in Liège which opened last year, currently hosting a DDR X2 machine, who have also announced their interest in an upgrade. For now, all we can do is hope, but if something does develop, you can be sure to read about it here first!
Finally, a major thank you to Alan at Zenius-i-Vanisher who was there in person and took these amazing pictures!