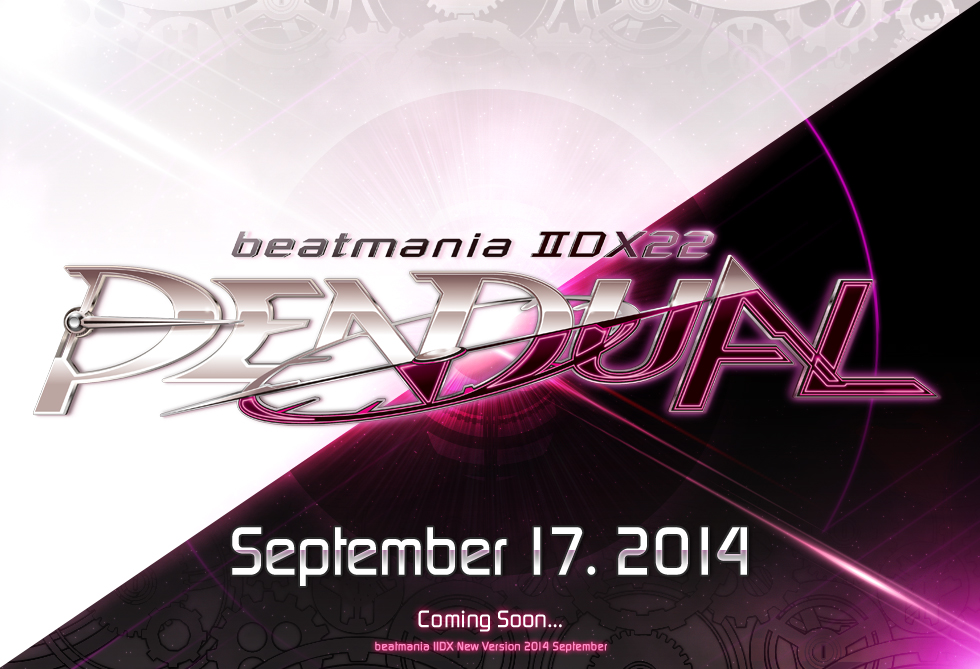 Konami just announced on their online BEMANI livestream that the newest installment of the Beatmania IIDX series will be available to play in arcades all across Japan on Wednesday, the 17th of September. PENDUAL will include over 25 new songs, many of which will be licenses, as well as a new feature which will enable the player to adjust the size of the timing window for the notes. More info will be released on the upcoming BEMANI stream next week and will subsequently be added to this article.
The official preview page for PENDUAL can be accessed here.
[Update #1]
A collaboration between sasakure.UK and OSTER project titled "Utopia of Oz" was just announced to be featured in the new game. You can listen to the full song here.
[Update #2]
As the game is being rolled out across locations in Japan, testers have discovered that the changes between the PRESENT and the FUTURE phase of the game occur irregularly, in a rough cycle lasting 2 to 4 days. The game also features a clock visible in the main menu which shows 2014 during the PRESENT and 2222 during the FUTURE phase.