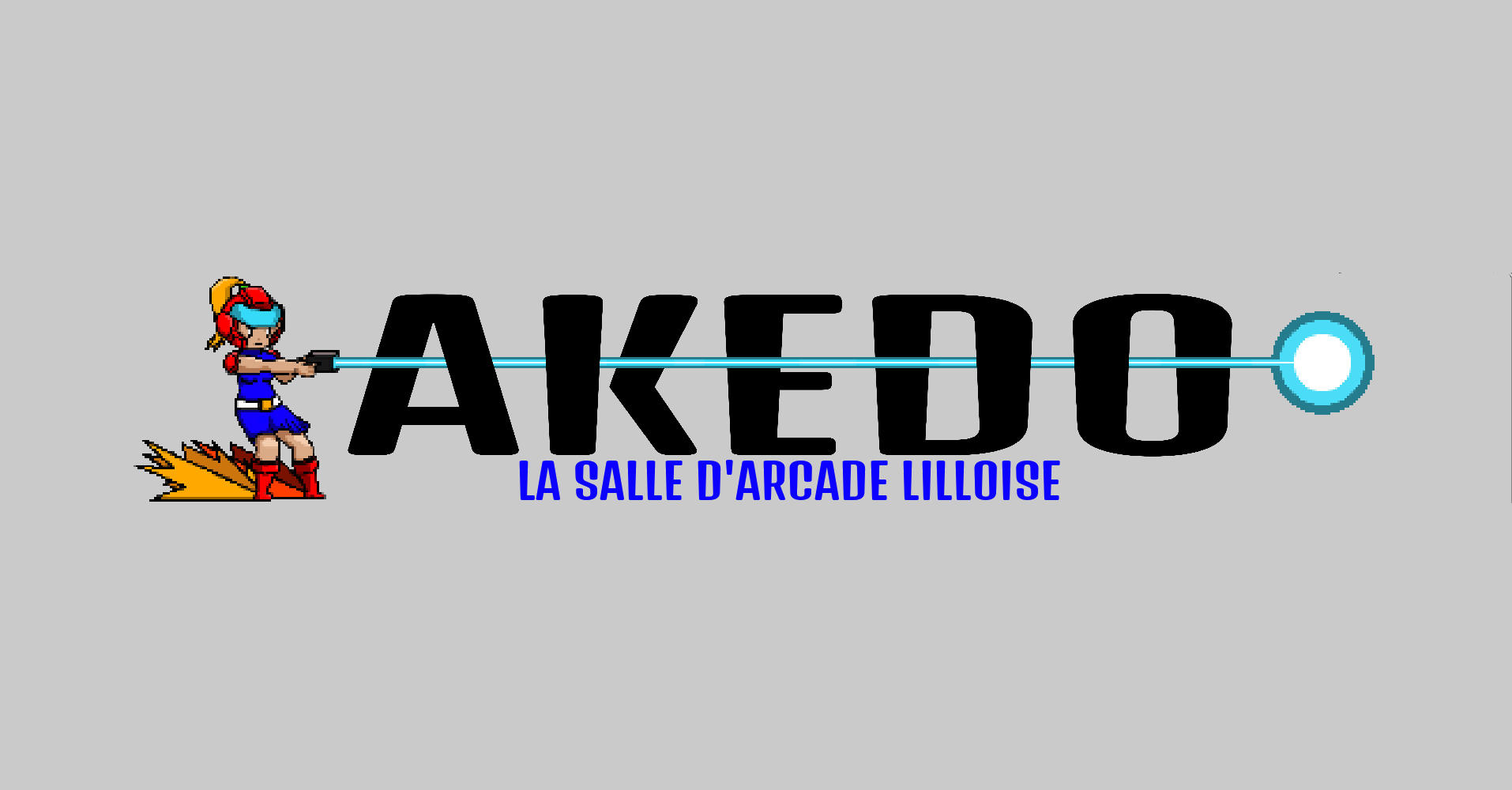 Small but fine – hiding away in a side street of the northern French city of Lille, Akedo is one of the very few Japanese-style arcades left in Europe. With rarities like Rhythm Tengoku and ReRave, it has a few games you're going to be hard-pressed to find in any other European arcade, let alone so close to Belgium! It's perfect weekend trip opportunity for any rhythm game players living near the French border, and here's why:

The Arcade
Following in the footsteps of the great ArcadeStreet, Akedo Lille was founded in late 2012 as a homage to the great Japanese arcade culture we all know and love. It doesn't quite manage to recreate the atmosphere of a true Japanese arcade, but perhaps it doesn't even need to. In its own way, Akedo is much more a glimpse of what modern arcades in Europe could look like, instead of simply a carbon-copy of something else.
Its recipe is simple, but effective: Put as many cabinets as you can within as small of a space as possible, and just roll with it. And, despite its small size and limited number of games, Akedo is rolling pretty well so far. So well in fact, that they only recently got a brand new ReRave cabinet – most likely a request from the rather huge base of ITG players who regularly stop by to compete against each other.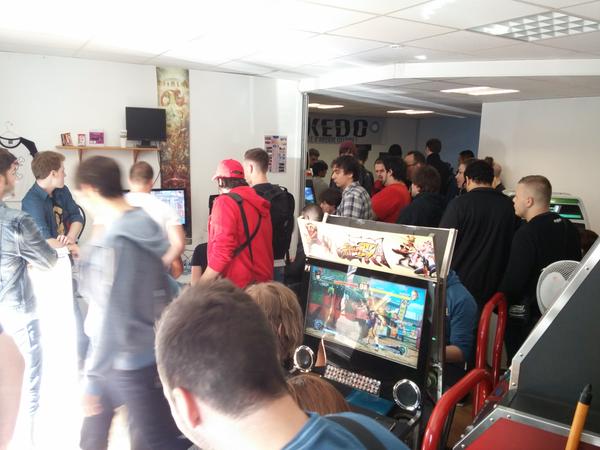 The Community
Besides the ITG player base, who can claim to host some of France's best arrow stompers of all time, there's a dedicated group of people returning to Akedo for the gaming PC corner, which features a wide arrange of non-arcade games to spend your time on. Prices range from 2.50€ for an hour if you pay as you go to 1€ an hour if you get a 100€ prepaid packet for 100 hours of computer gaming – over local LAN, of course, so you can slap your teammates when they screw up.
There's also a small fighting game community in Lille, along with people regularly coming back to challenge their friends at Mario Kart GP 2 or Puzzle Bobble, but contrary to most arcades I've seen so far, Akedo seems to survive on random passer-bys just as much as on regular players. During the 5 hours I spent there, I saw multiple groups of friends stumble into the arcade almost unwittingly, and ending up playing Mario Kart or ITG against each other, simply to pass the time. In some sense, I guess it surprised me to see something like this being possible in Europe: All other community-run arcades I know survive on just that – their community. And here is Akedo Lille, somehow attracting new young people every weekend. Maybe it's because of their location, close to the local bar and lounge quarter, or because of their friendly staff, who are actually avid gamers themselves, but there's definitely something about Akedo that keeps attracting new people to it.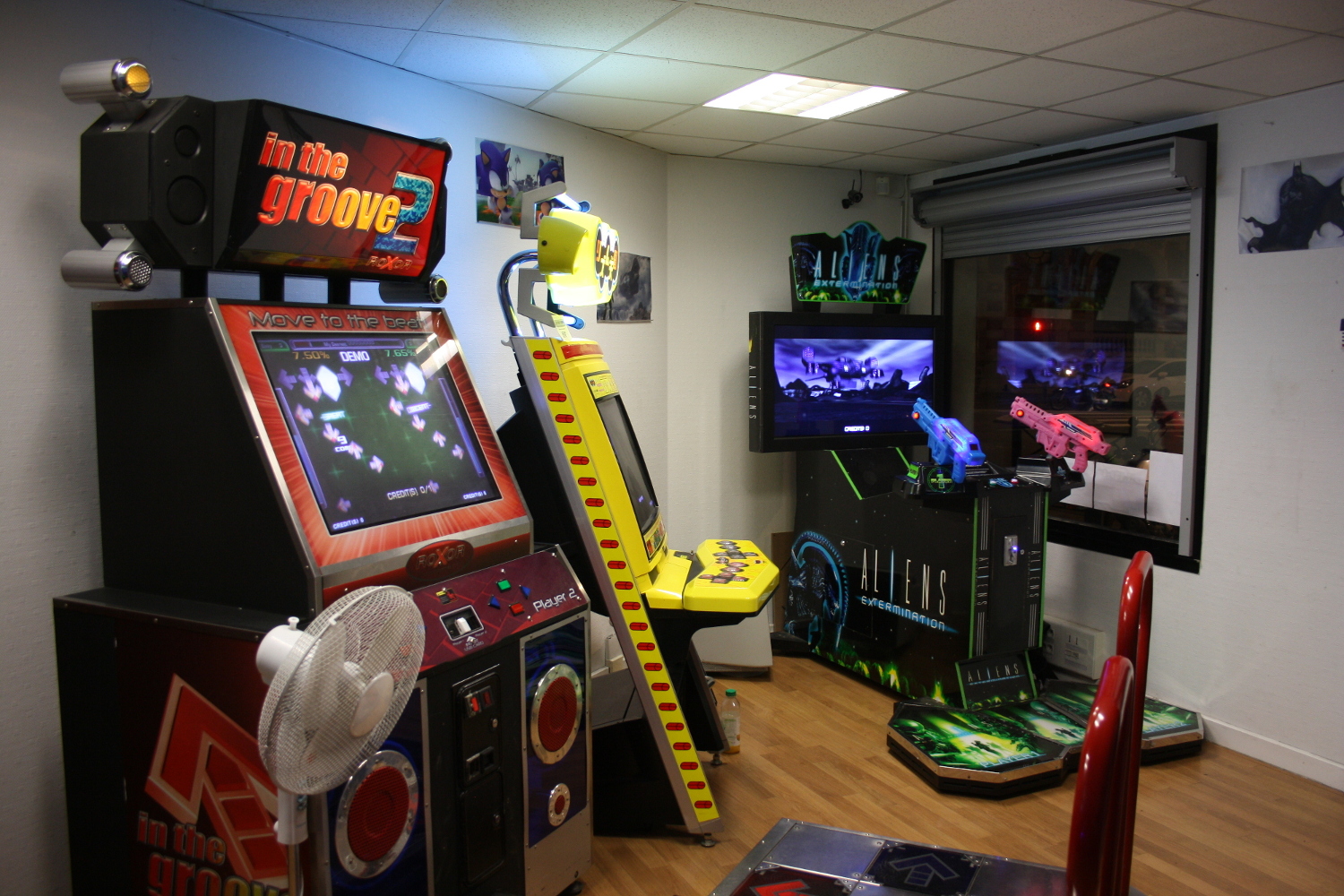 The Games
Make no mistake – Akedo is tiny. It's barely bigger than the typical corner shop that's probably down your road and that sells bad newspapers and 5-day-old bread. However, the amount of arcade machines they've managed to cram into that tiny room is astounding. Aside from 8 Astro Cities and Net Cities running various Fighters and Vertical Shooters, they own a well-maintained ITG machine, a Japanese Mario Kart GP 2 Two-Player Cabinet, and an Alien vs. Predator just next to the entrance. There's also the PC gaming area mentioned before, as well as a collection of console games right in front of the entrance.
What really makes Akedo stand out though are two games that simply aren't available for play anywhere else in Europe – one of them an old classic and one of them a brand-new rhythm game from 2013. I'm talking, of course, about Nintendo's Rhythm Tengoku and Step Revolution's ReRave, the latter of which the arcade aquired just a few weeks ago from the now-closed Silverstone Funcenter in Haarlem near Amsterdam. Rhythm Tengoku on the other hand is an outstanding rarity, considering there's only 1 (!) other cabinet outside of Japan in a public arcade, and that's in the US. So if you enjoy Rhythm Heaven on the Nintendo DS, and you ever happen to be in Lille, there's really no reason for you to pass up on this opportunity – the cabinet plays wonderfully, although it tends to get overpowered by the ITG when it's being played.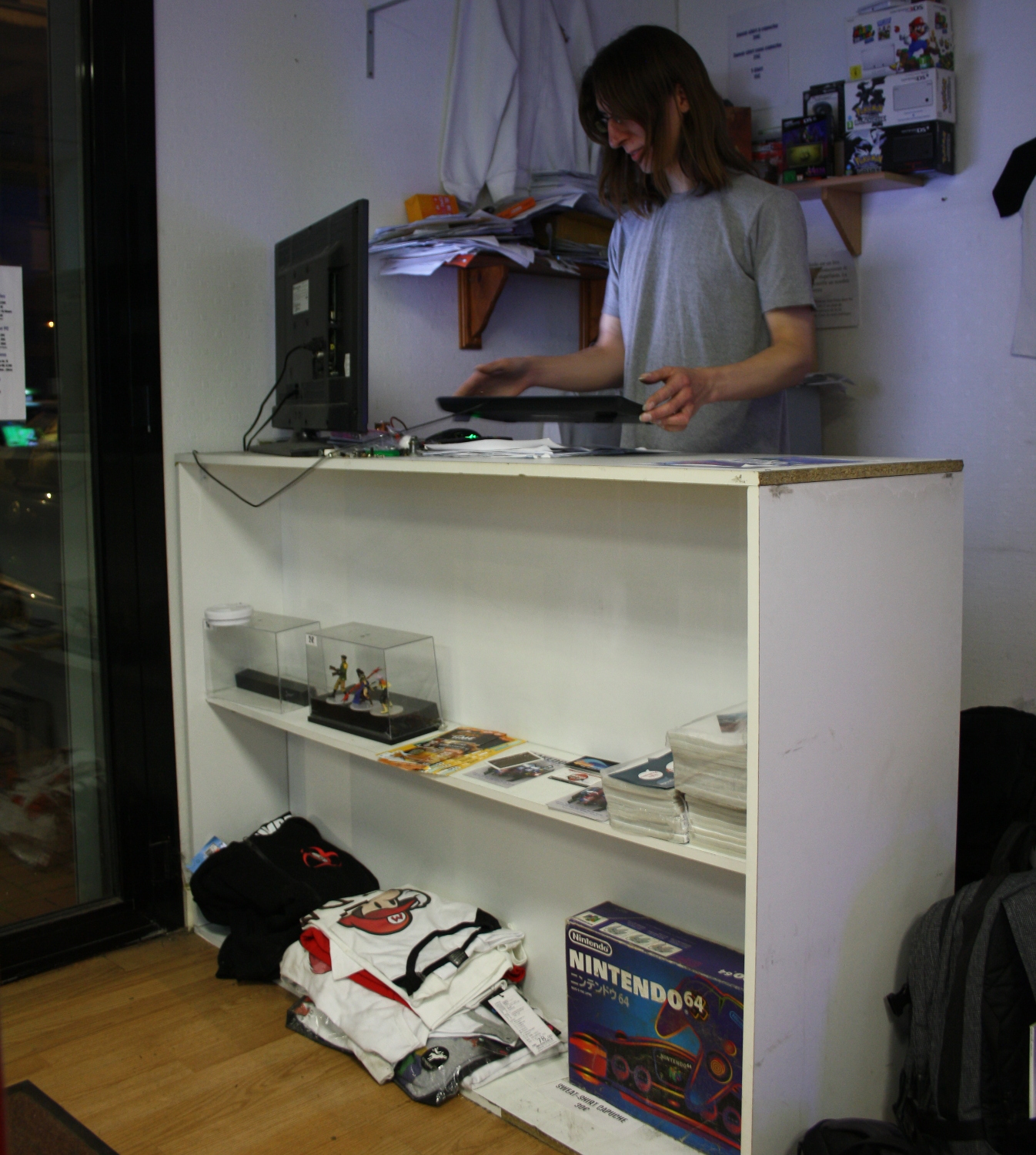 The Other Stuff
There is one drawback to Akedo being as tiny as it is. Sadly, there isn't much else to do there other than playing games. There's a small counter right next to the entrance where you can get some drinks and snacks, as well as some gaming merchandise, but that's pretty much it. This is usually where I'd throw in something like "It would be nice if there was a couch or something similar so you could sit down with your friends when you're not playing", but I don't think you can honestly complain about that when there's simply not enough space for something like a couch. And, honestly, if an arcade has the choice between getting a couch and getting a new game, who can blame them if they go for the latter? It is an arcade after all. Just that, and nothing more. Akedo Lille has a very bare-bones approach, but all things considered, it seems to be working pretty well for them.
So well in fact, that they're already planning to move to a new location closer to the city center. If everything works out well, we might see a brand-new Akedo with two to five times as much floor space – at that point, people in Belgium would pretty much have a second ArcadeStreet right in front of their doorstep. And, who knows… there might be couches, too.
Conclusion
Existing in the same country as ArcadeStreet Paris, it's hard for Akedo to avoid comparison with the big community-centered arcade of France. This is especially true when you consider the fact that they both seem to be aiming for the same demographic: Young gaming enthusiasts, especially those interested in Japanese gaming culture (it is called Ākēdo, after all). Of course, there's a fair share of differences between them too, the most obvious one being that one is situated in the capital, and the other is in a border-region city with barely 200.000 inhabitants. That said though, it is pretty remarkable that Akedo managed to survive a full 3 years so far, and is now even looking to expand. Maybe it's something about the French gaming scene that makes running an arcade viable even in smaller cities, or maybe it's an ingenious business plan on their end – but whatever it is that makes Akedo so successful, it certainly shows they're doing something right. Perhaps it's because it's run not by a mainly profit-oriented company or chain, but by the players themselves. All arcades I've been seriously amazed with so far have been community-run ones, and while Akedo, at least rhythm game-wise, just barely misses that "seriously amazing" mark for me, I can definitely see it becoming huge during the next few years. If you enjoy ITG and ReRave, it's already a prime location on the map, but it's definitely got potential for even more. And having met the people who run it, as well as some members of the local rhythm gaming community, I'm fairly confident that they will do everything they can to realize that potential to its fullest extent.
PS: If you want to know more about Akedo, check out these two videos from earlier this year!