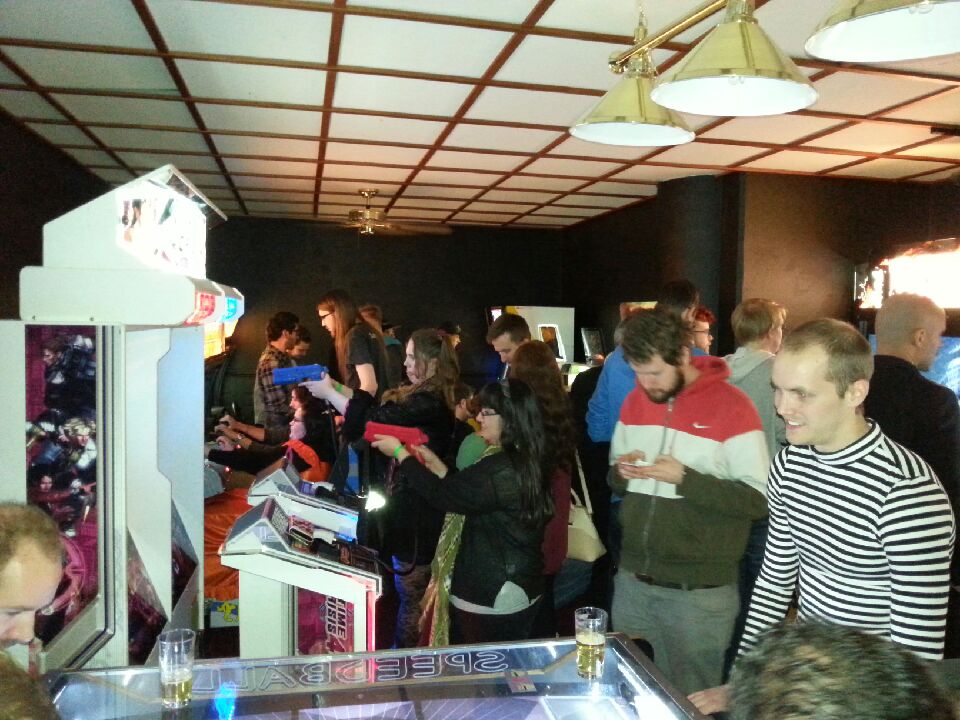 The last half of 2015 is shaping up to look quite nice for European BEMANI fans, as two new arcades surface in the far north: With Hey STHLM and Sugoi, BEMANI returns to Scandinavia for the first time in years.
The two locations take completely different and quite unique approaches to the business model of the classic arcade. While Hey STHLM is situated in the same building as the very popular Billard Bar RoQ, close to the center of Stockholm, Sugoi is located in a large storage hall in the outskirts of Helsinki, making it harder to reach, but also giving it more free space to work with. It comes as no surprise then, that Sugoi's choice of games is much bigger than Hey STHLM's. Among multiple generic Astro Cities and Net Cities running the usual shooters and fighters, it also features a Beatmania IIDX cab running SIRIUS and a pop'n music 17 The Movie, bringing the total number of playable cabinets to 29, which is pretty good for an arcade that started not even a month ago.
Hey STHLM, on the other hand, has way less space to work with, but, as already mentioned, is well located and, thanks to their collaboration with the bar next door, offers the opportunity of simply moving to the next room for a cold beer and a round of pool. Contrary to Sugoi, who charge a flat rate of 5€ at the entrance, Hey STHLM sticks to the good old recipe of paying per play, adopting the french habit of printing their own arcade-styled coins, which is a pretty cool thing to do. It has a pop'n music cab running the same version as the one in Helsinki, which was also displayed at Stockholm's Retro Games convention last weekend, among other rhythm games like Beatmania IIDX and Taiko no Tatsujin.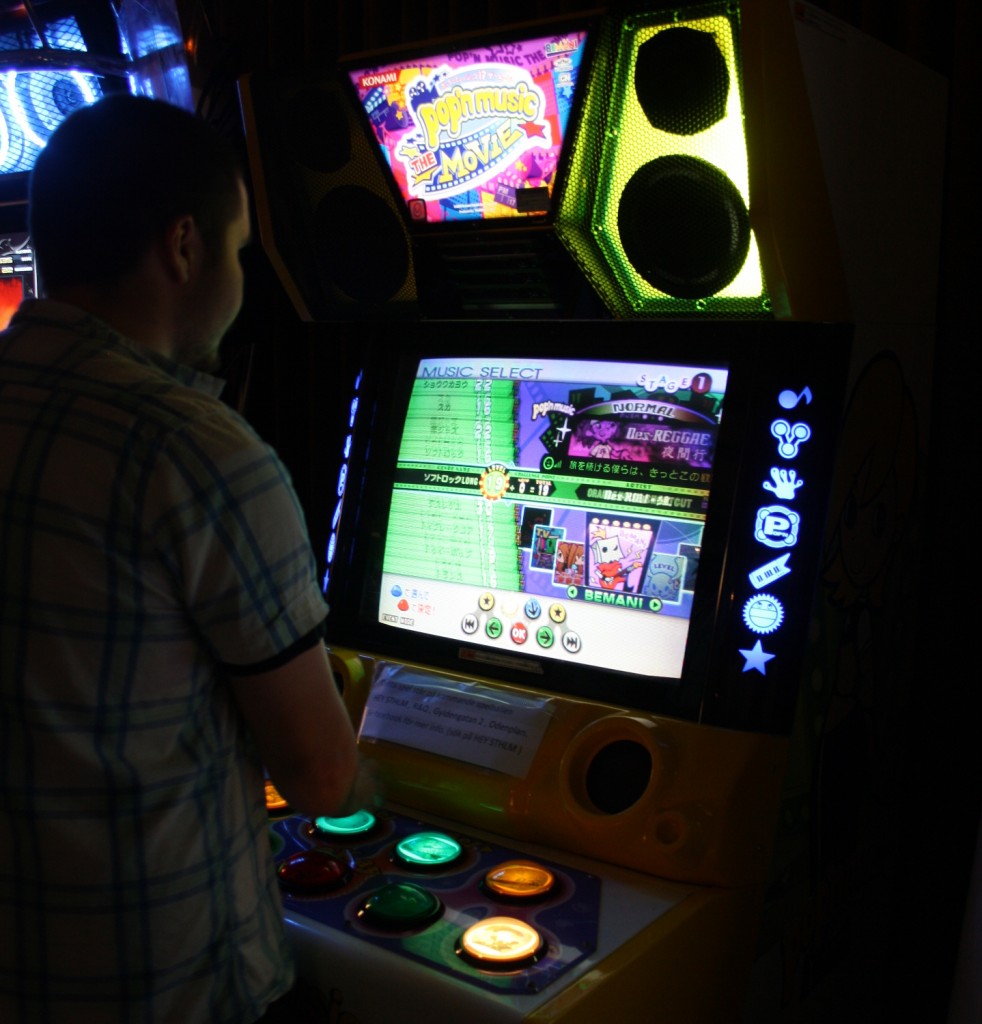 I was lucky enough to get to play on it for a few credits, and from what I could tell, it's in very good condition. Sadly, this is going to be the only BEMANI machine publicly available in Stockholm for now, but the owners of Hey STHLM have already announced that expansion into a bigger room might happen in the near future, should the arcade pick up.
So, if you ever happen to find yourselves up there in the cold, dark north, go check out Hey STHLM and Sugoi, maybe get into contact with the local players, too – there's a really great BEMANI community up there, and personally, I'm exicted to see what they will make happen in 2016.