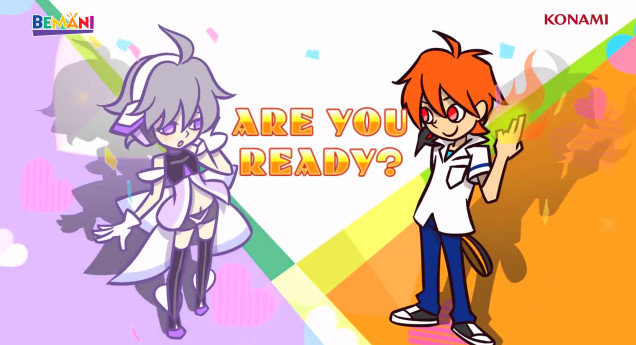 Today, pop'n music Lapistoria was officially rolled out to arcades in Japan. The newest installation of the series is thematically centered around highschool life, and adds many new functions to the game. Perhaps the most important one for hardcore players is the weighting change for GREAT and GOOD scores. Since fantasia, the score ratio per note has been 2 : 1 : 0 (COOL : GREAT : GOOD), meaning that GOODs didn't add to the player's score. This has been changed in the most recent release, putting the score ratio at 2 : 1.4 : 0.8, which means that hitting a note "GOOD" will now slightly contribute to your score.
Other changes to the engine include the possibility to change HI-SPEED settings in 0.1-increments, as well as the introduction of a "Story Mode", details of which have yet to be reported on. On the graphical side, pop'n music Lapistoria features a new result screen, as well as animated backdrops and glorious 720p support.
All info on the new game can, as always, be viewed on Remywiki.