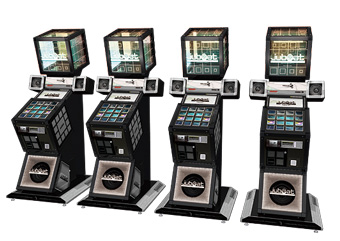 According to an entry on a japanese gaming blog, Konami is pushing out an update to all Jubeat saucer cabs that will add 3 additional game modifiers for expert players. The update is expected to be released on the 23rd of July and will include the following new modes:
HARD: Stricter timing
HAZARD: Sudden Death, one miss and the song ends
MATCHING: Disables Internet and Local matching
However, as there has not been any official announcement by Konami about this so far, take these news with a grain of salt. We'll update this post as soon as official info is available.