This Friday saw the opening of a new Barcade in Liège, Belgium. The bar, which focuses on eSports and arcade gaming, is run under the PLAYER brand of independent game shops in western Belgium and features, among other cabinets, a DDR X3.
We were there for the opening party and took a first look around.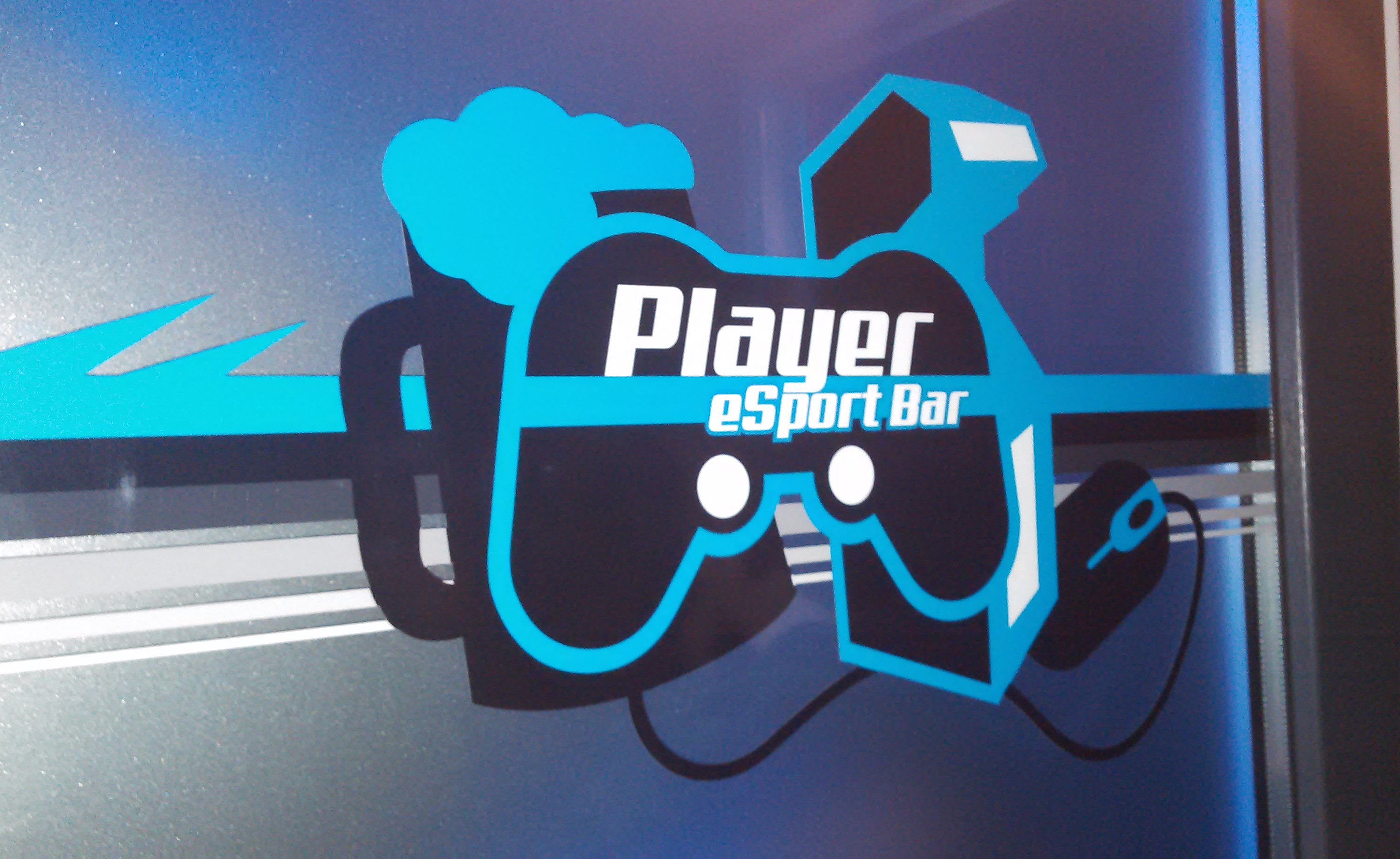 PLAYER eSports bar is located on the premises of an earlier bar called Meltdown (a french gaming bar franchise) and as such, features pretty much the perfect environment for PC and arcade gamers alike. There's console setups, arcade machines and even a chillout area with sofas, cushions, and flashy-blue LED lights. Oh, and of course there's a bar with fittingly-themed drinks such as "L'Hadouken" and "Sailor Moon".
What I was really surprised with was how much of a crowd that place drew on its opening day. On Facebook, almost 400 people had signed up for the event, and it certainly felt like all of them followed up on it! The bar was absolutely packed, up to the point that people had to stand outside on the street and you simply couldn't get in because all the hallways were blocked. I only barely managed to get far enough to get to their DDR machine, which was luckily right next to the entrance – I don't think I would've survived trying to get to the bar just after opening time!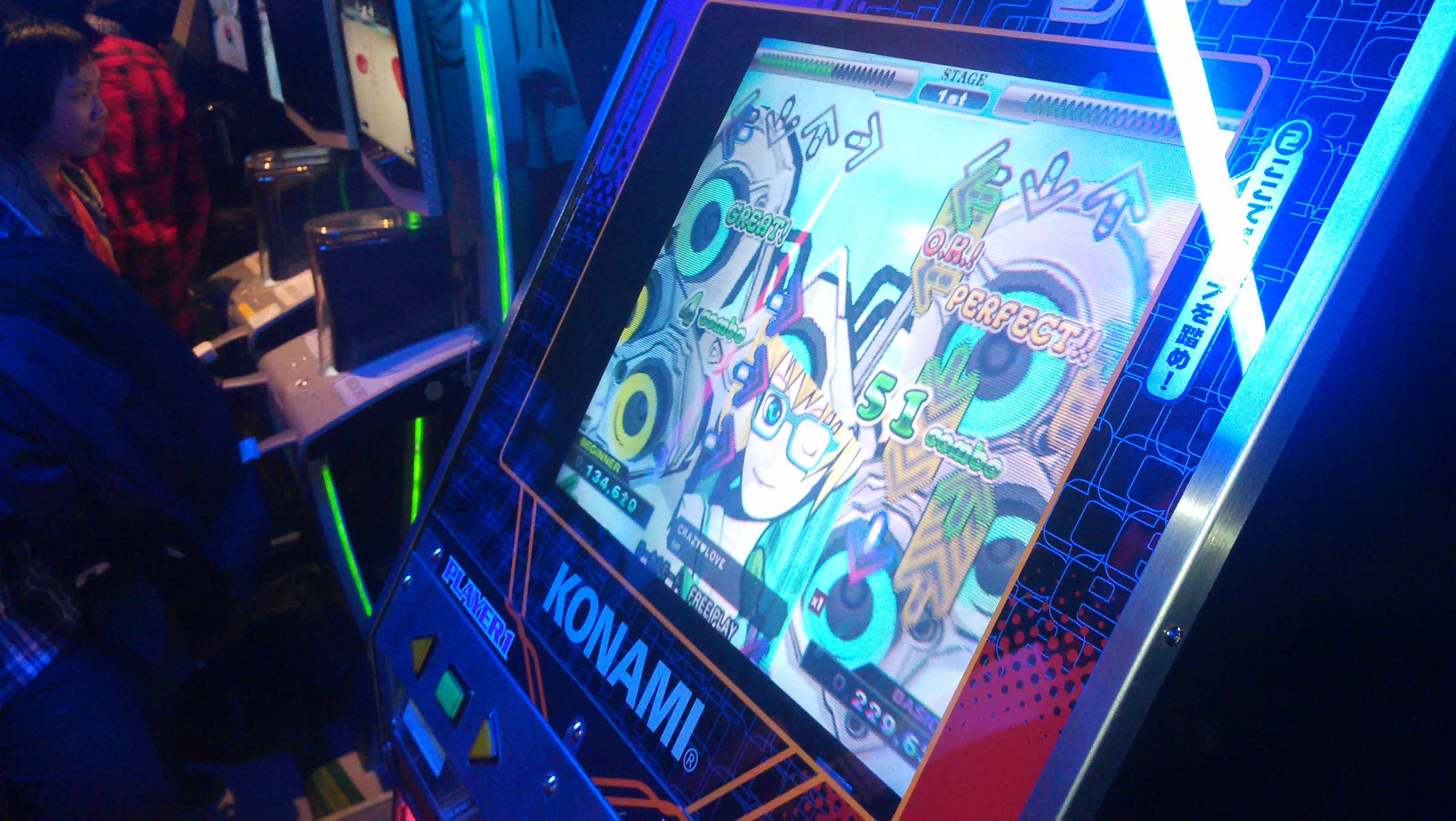 But let's talk about the actually important part: Their DDR machine. It's a really well-maintained X3 vs. 2nd Mix, situated right next to the entrance on a little pedestal that probably used to be the bar's display window (that window has now been painted over with the new PLAYER eSports bar logo which you can see above). The machine felt really nice to play on and drew a large crowd pretty much throughout the entire night – there was always someone on the pads, usually even two people facing off against each other.
From what I've heard, the X3 was rented out to PLAYER by some of the folks at Arcade Belgium, so they deserve a big shout-out for making this possible and bringing Bemani to the masses! Here's hoping that the place takes off and will maybe organize some rhythm gaming events/tournaments in the future. If you live close to Liège or ever happen to stop by, definitely check them out!
PS: Here's a (really bad) shot of the entrance corridor to the bar, so you can get an idea of how packed it was. There were way too many people to take any good photos, and the lighting was less-than-ideal, so I will do an actual review with better pictures a little later.