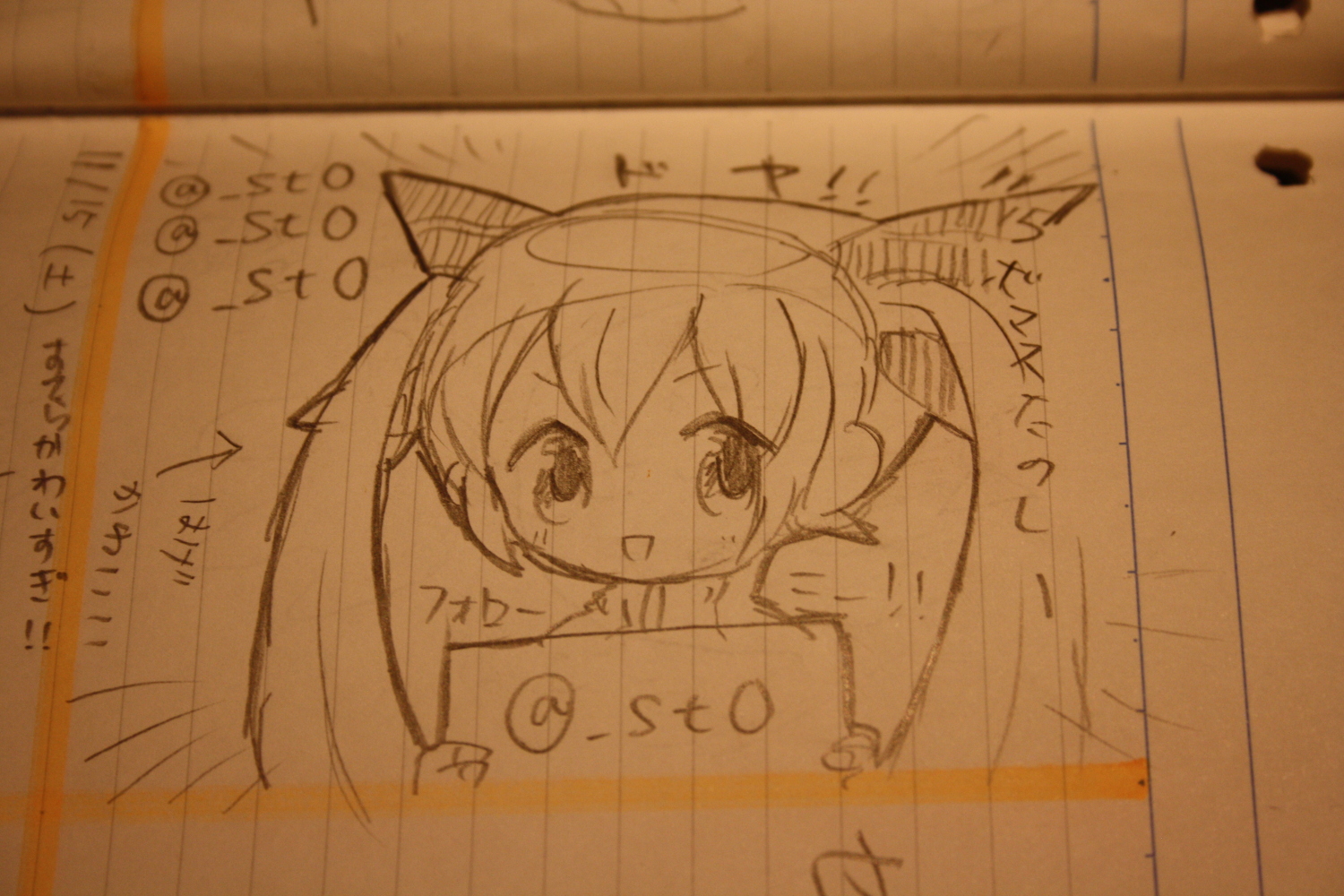 On just our second day, we decided to visit two of the most massive areas in Tokyo city – Shinjuku and Ikebukuro. These two special wards have a lot in common, and not just because they're world-renowned business and entertainment districts, but also because both of them feature what are perhaps the most massive arcade complexes in the entirety of Tokyo.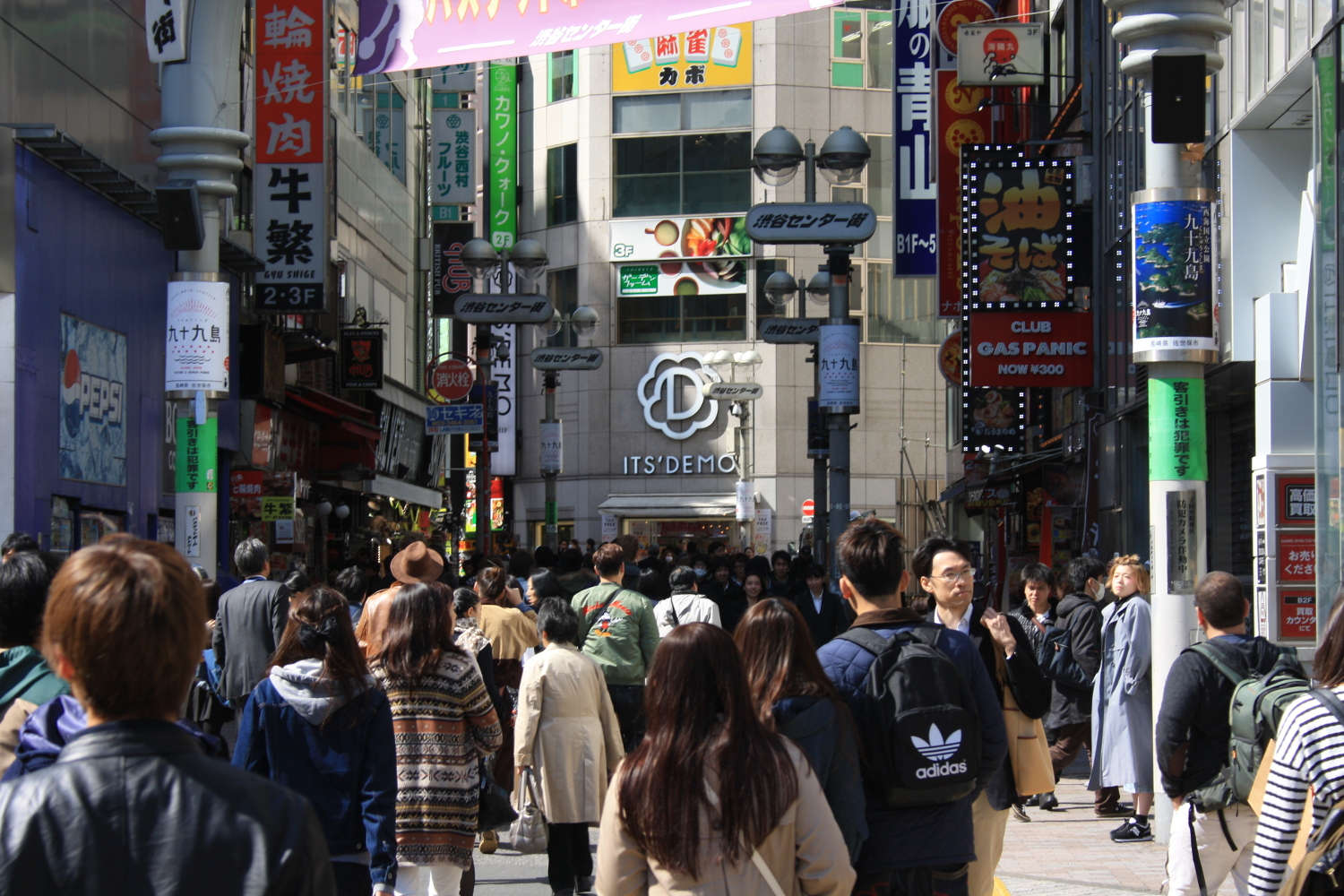 Shinjuku
Arriving at Shinjuku station just a little before 15:00, we were astonished by how crowded the place was. We didn't know it back then, but apparently it's the world's busiest railway station with more than 3.5 million people passing through per day! The station layout was quite unusual, probably to compensate for this. Most of the station was built underground, with a several kilometers long tunnel leading from one side of Shinjuku (Naito) to the other (Yodobashi). When we finally made our way through the maze of tunnels, stairways and underground halls, the streets were filled with people as well! Shinjuku was definitely the busiest district we've seen so far, even worse than Akihabara on Sundays.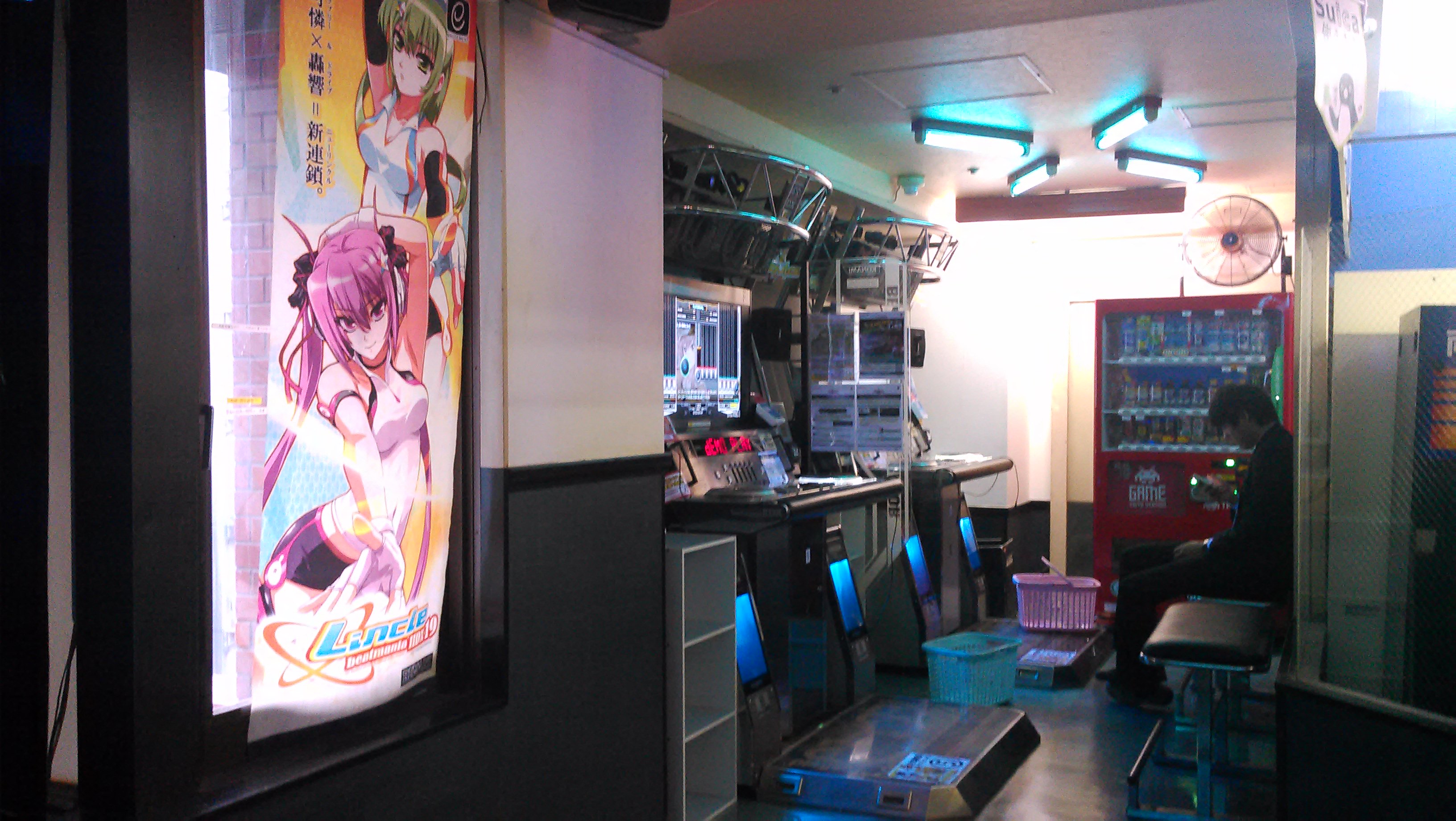 After having to wriggle through streams of people almost the entire way, we did eventually arrive at our destination, though: Taito Station Shinjuku. Similarly to the one in Akihabara, this one was 5 floors of arcade games, with the rhythm games all the way on the top. But while the Taito at Akiba had "only" two of most rhythm games, Taito Shinjuku took it to a whole new level. They had 8 IIDX, 8 Jubeat, 8 Sound Voltex, 6 pop'n, 4 Mai Mai, 4 Chunithm, 3 BeatStream, 2 DDR…… and the list went on and on. The music game floor was easily four times the size of the Akihabara Taito, and the games themselves were much more well-maintained, too! They had different spring setups for the IIDX (ranging from 70g to 120g) and pop'n cabinets (somewhere between 100g and 150g), as well as different knob setups for SDVX and pad heights on DDR. Every player seemed to have their favorite machine, as people would queue up on the waiting seats for specific machines while others remained completely unused at times. And, of course, it was packed, as expected. This Taito Station seemed to do everything right, and it showed in the playerbase, as well. During the few hours we were there, we saw about 5 IIDX Kaidens (and one SP and DP Kaiden), multiple people playing full-credits of 16s on SDVX, and someone freestyling 13s on DDR. Adding Taito Station Shinjuku as your home arcade on IIDX gives you over 200 people to compare your scores to, most of which are probably active players.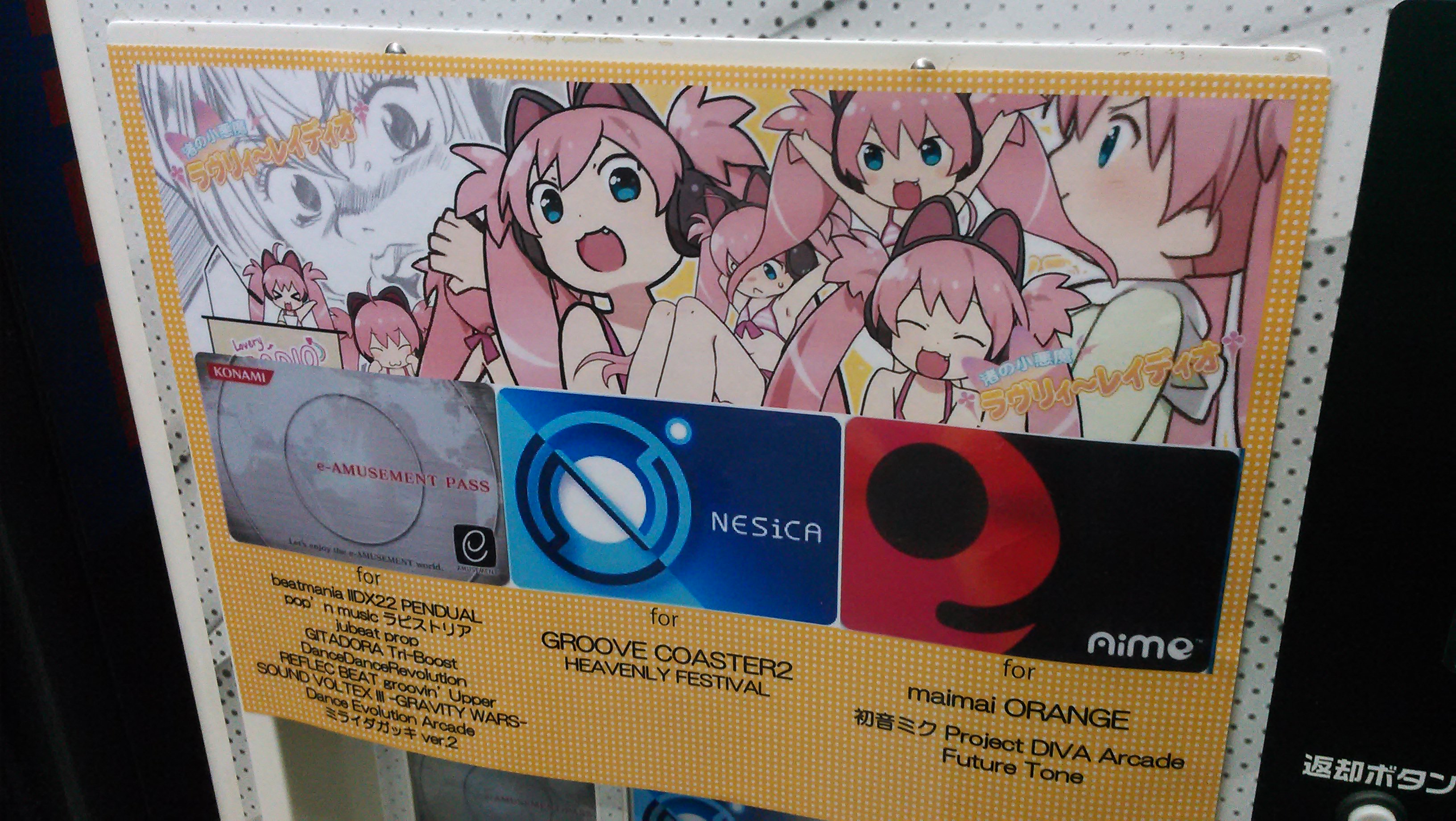 And of course, they had stickers of Bemani characters up everywhere. Perhaps this would be a good idea to implement for western arcades as well? It definitely helps enhance the atmosphere for some high-level key mashing.
Again, apologies for the lack of pictures, but Taito Station is fairly strict with their no-camera policy.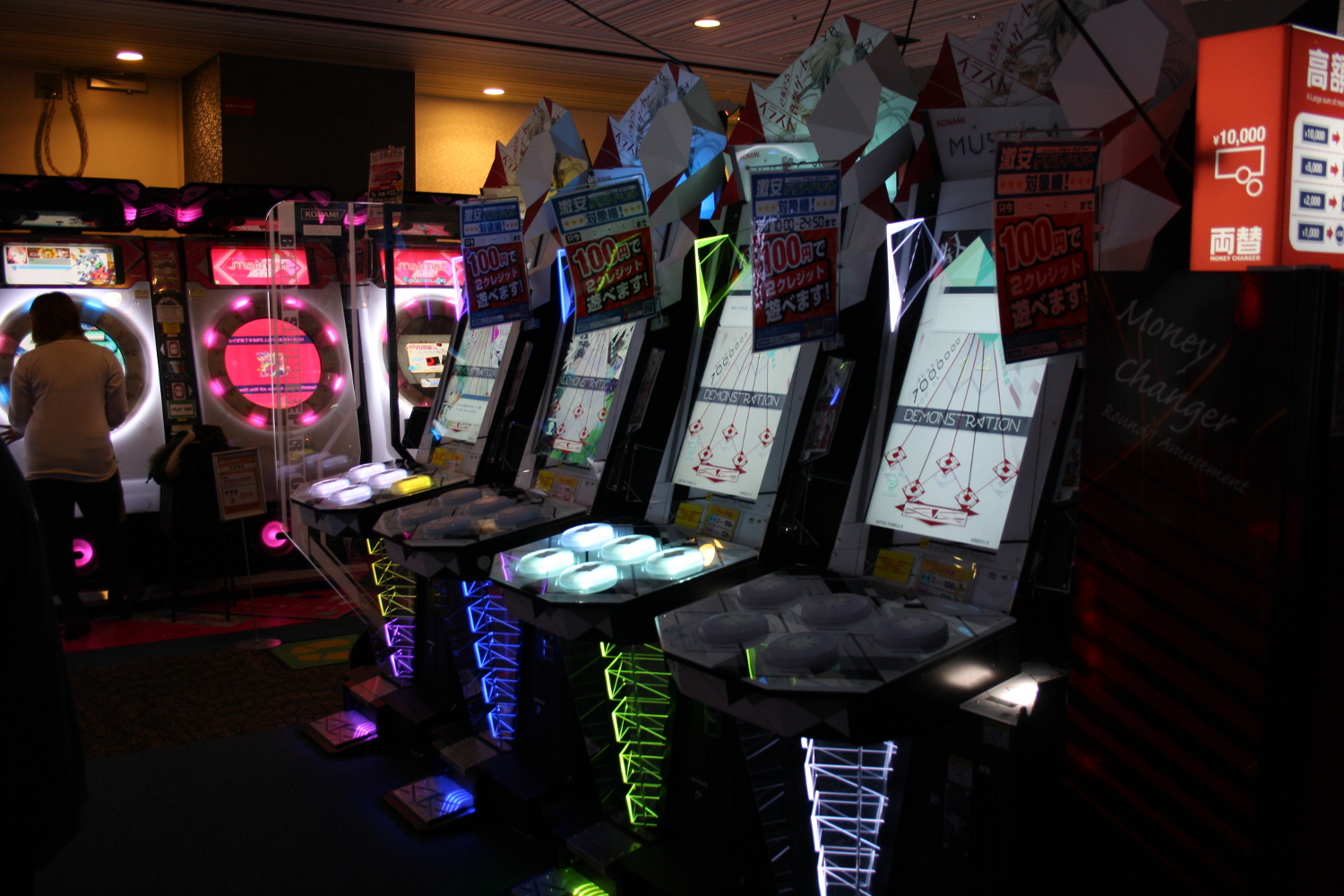 Ikebukuro
Moving on to the next major station just north of Shinjuku, we decided spending the evening checking out Ikebukuro, a slightly newer special ward focusing on the entertainment industry, similarly to Akihabara but with less focus on anime and manga. There were also less arcades, but the ones they did have… Jesus. There's a massive Round 1 in Ikebukuro stretching out over 10 (!!) floors, of which 3 were dedicated to arcade games. On the second floor, they had pretty much nothing but music games on an area of at least 500sqm. 12 MaiMai cabinets, 10 Jubeats, 10 Sound Voltexes, 6 IIDXes, and the list goes on and on… And since it's open 24/7, you could literally spend an entire day there playing to your heart's content – and you'd never have to use the same machine twice! They have plenty of vending machines selling (slightly more expensive) drinks and snacks as well. Oh, and the best part – a collection of sketchbooks filled with illustrations by Bemani fans from all over Japan, and even some foreigners!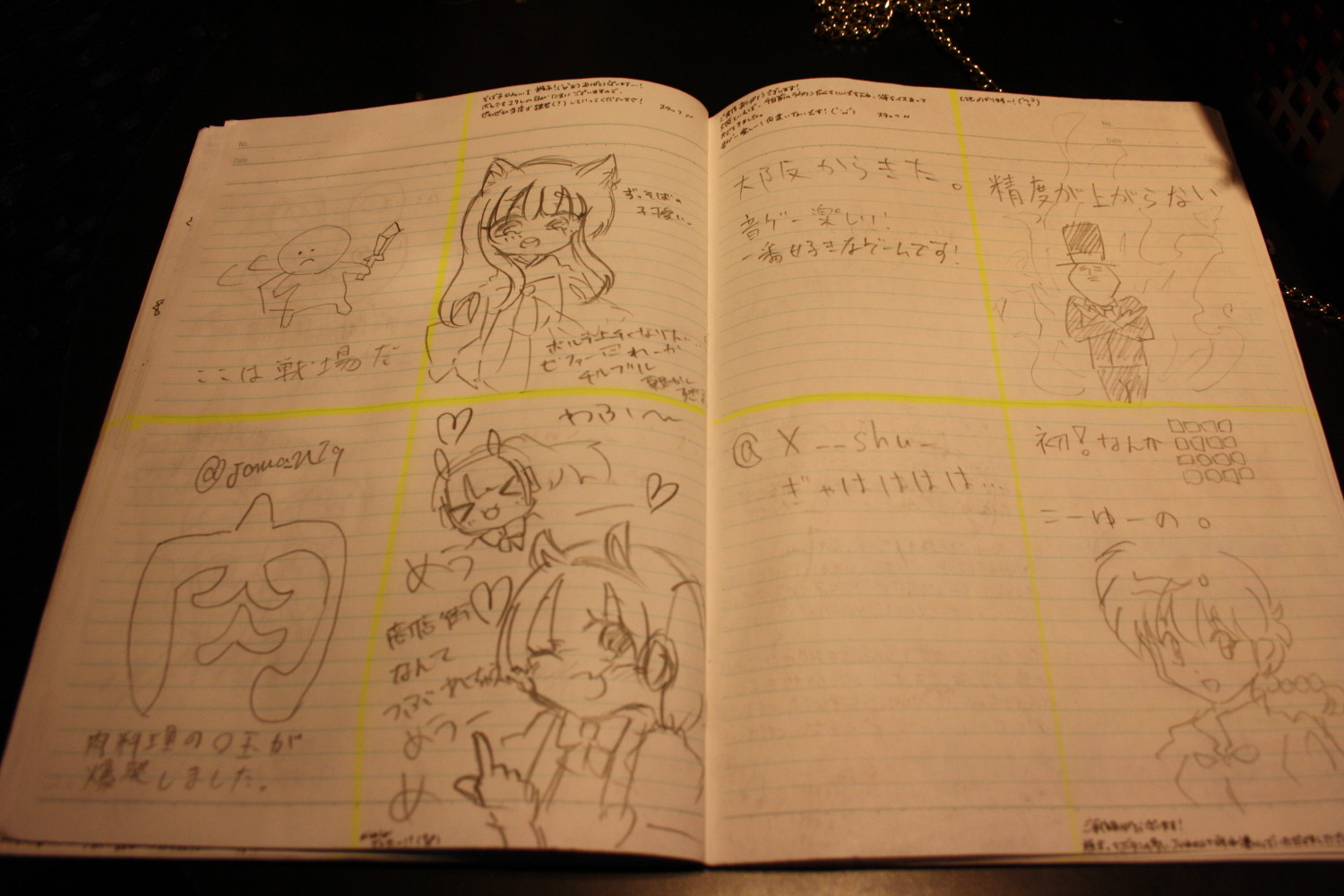 There's also an Adores in Ikebukuro with a similarly large inventory, although some of their machines felt a bit less well-maintained than those at R1. They did however have two PENDUAL- and SPADA-styled machines which were quite cool and featured different key setups as well.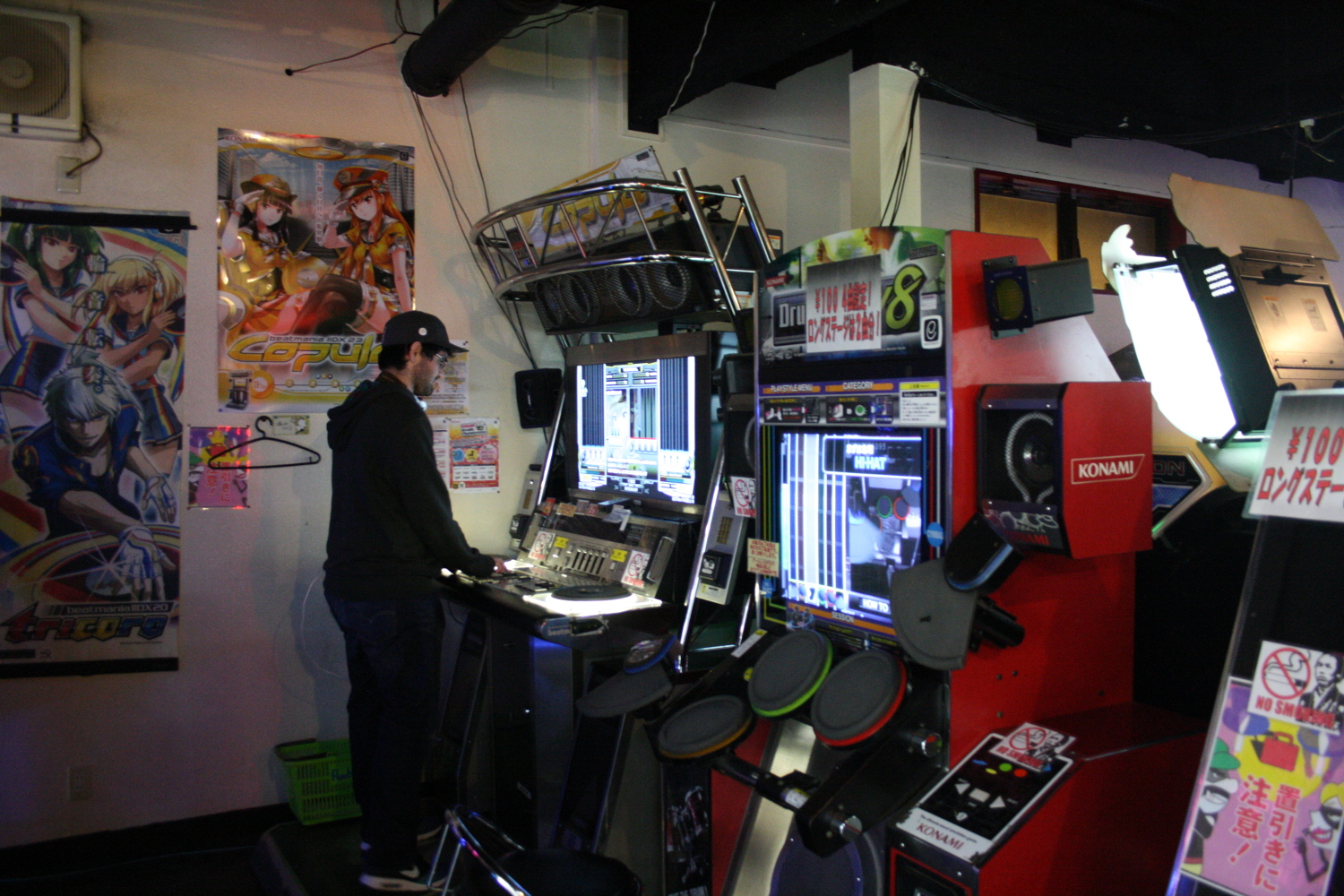 There's also a few independent arcades in Ikebukuro, some of which carried a small selection of music games. Out of these, "Ramble Plaza" just north-east of the train station stood out especially. The arcade has a very homey, lived-in feeling to it and the cabs are really well maintained (even though the IIDX and pop'n setups are on the heavy side with 150 and 200g respectively). They also have a large collection of Bemani posters and some merchandise on display, which you can see above.
As a final note, I'd like to apologize for these posts not being more frequent. I was very busy during the entire trip and didn't have as much time on my computer as expected, so I could only get these two posts out during my actual time here in Japan. That said, once I return to Germany on Tuesday, updates to this travelogue should be much more frequent!