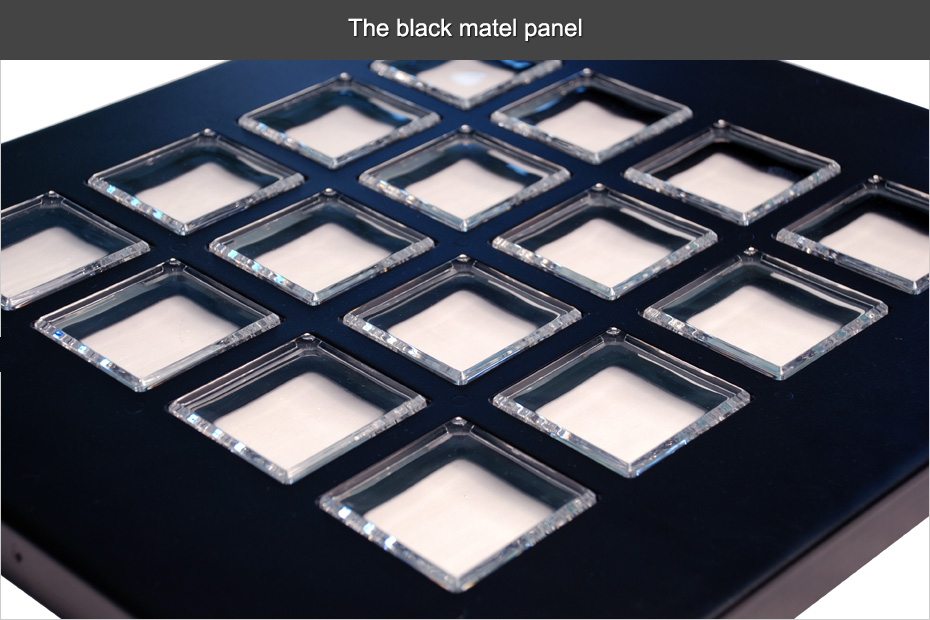 Today DJDao has released their announced Jubeat ASC, for the price of 400$. However, it comes without a screen, so you'll have to buy one yourself. Of course, the DAO Arcade-Style controller doesn't support all displays, so here's a small rundown of the basic qualities a screen must have in order to be compatible:
Must be VESA-certified (most low-midrange consumer displays are)
Must have DVI port (DVI-D, DVI-I or D-sub)
Total width of the screen itself must be less than 42cm (including frames)
The frames themselves shouldn't be wider than 4.1cm at most
It must be a 16:9 LCD monitor, either 26 or 27 inches across.
More info and pictures can be found at DAO's store.