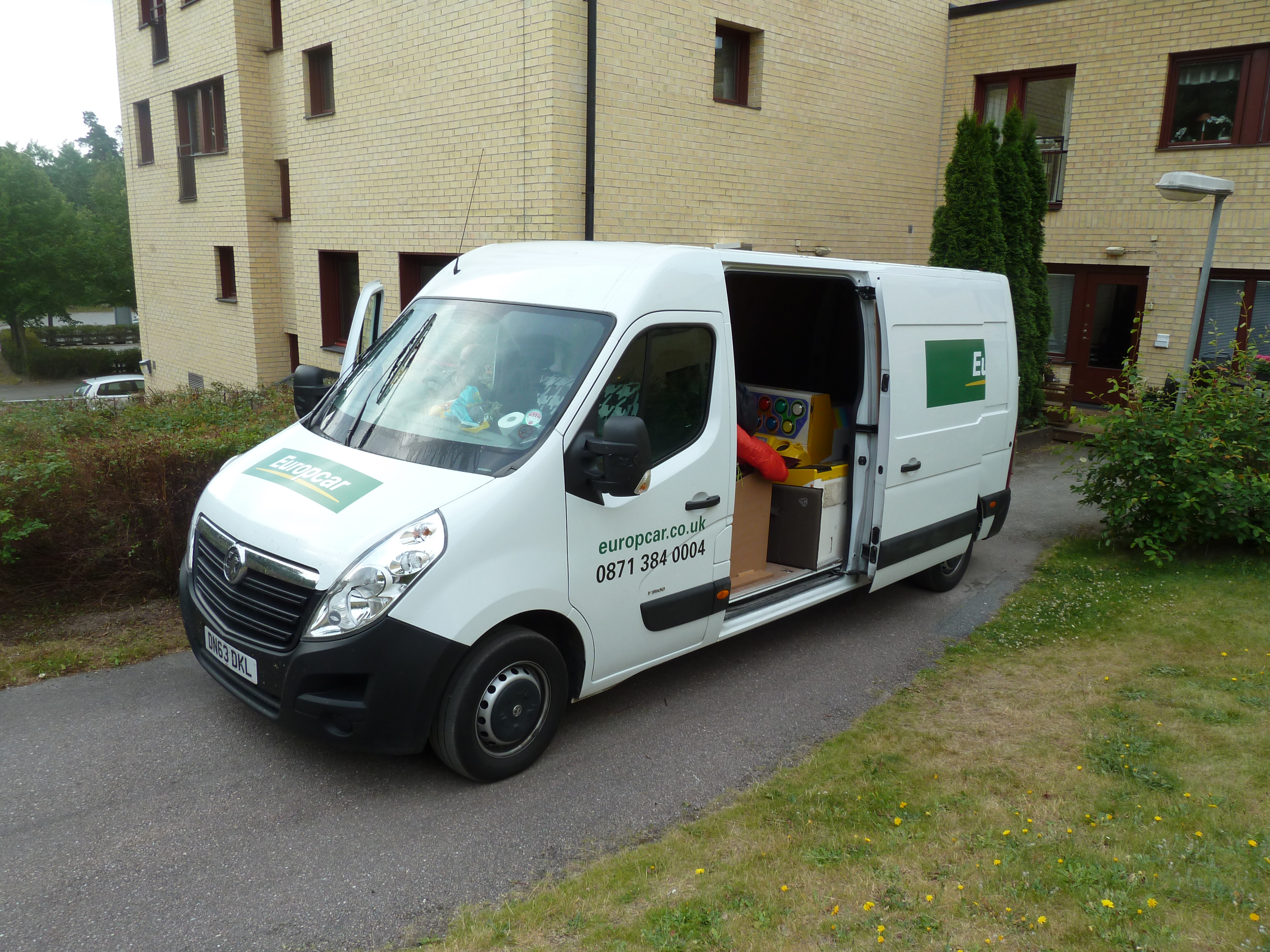 On Friday, the 11th of July, CHZK embarked on an epic journey across half of Europe together with two of his british friends. Their goal: the transport of a IIDX and a pop'n music cabinet all the way from Sweden to Southend-on-Sea in the UK. Their tools: A Vauxhall transporter, 500 Liters of fuel, a bag full of long-lasting foodstuffs, and 4 days for the entire job.
This is their story.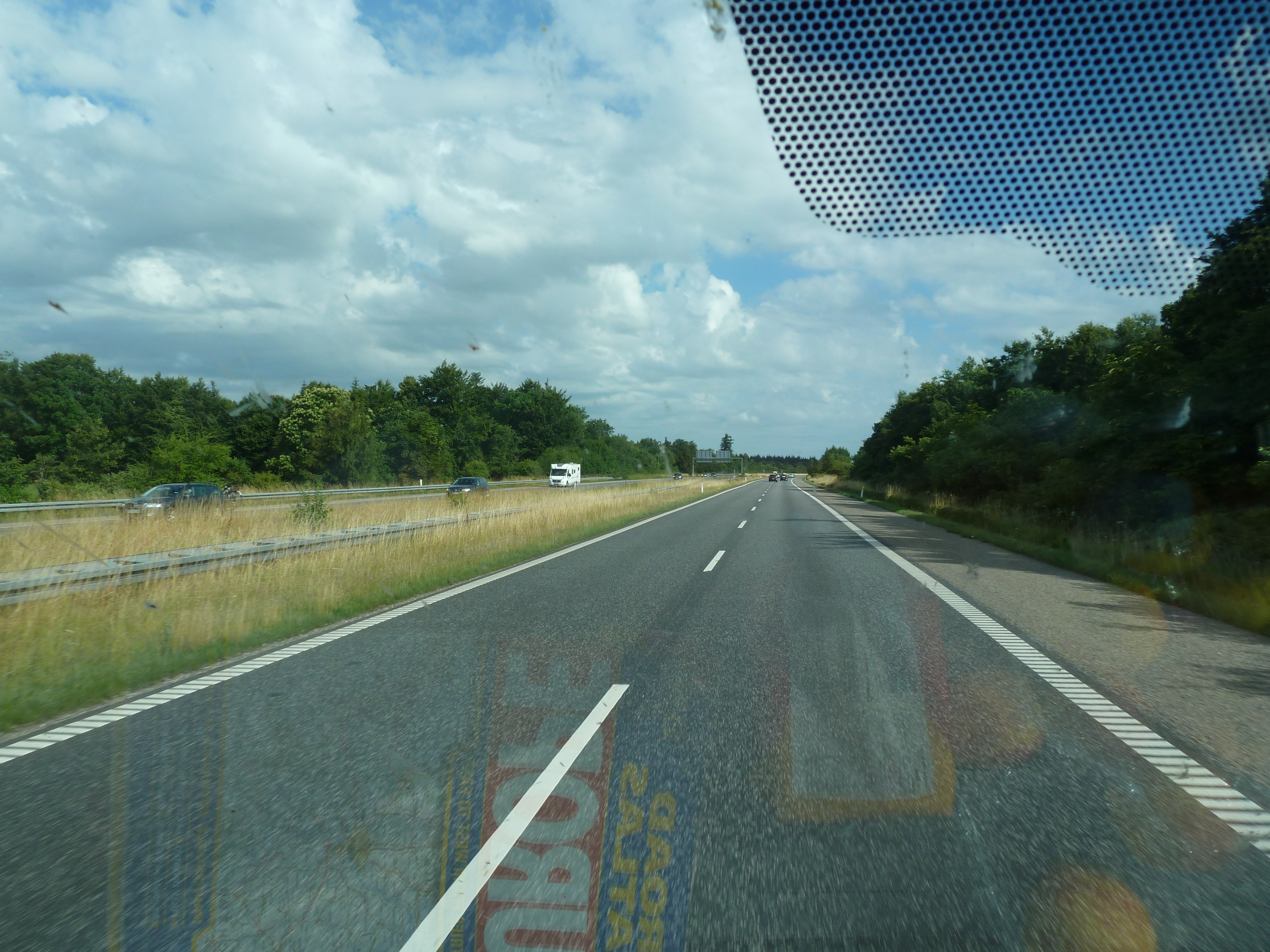 Falling asleep in the back of the van didn't turn out as comfortable as I expected it to be. Even though I brought a blow-up mattress, I woke up with some back pain, barely having slept for 5 hours. Despite that, I'm actually up on my feet quite quickly and don't feel much of my usual morning fatigue – maybe the excitement of getting to see the IIDX and pop'n cabs today is what gives me that energy. I'm actually the first out of our group to wake up, so I slide open the side door and wake up Mercury who was still napping on the front seats of the van. We share a quick, improvised breakfast made of the food I'd brought with me, as well as tepid coffee from a thermos can, and then set off at about 6:15 AM.
We reach Hamburg about an hour later and, after following a few diversion signs, manage to get onto the A7 leading towards the danish border. At around 9 AM, we stop at the last fuel station before Denmark to get a small break and some snacks. To commemorate our first big achievement of the day, we put on the IIDX SPADA OST while we turn eastward after passing Kolding, making our way past Fredericia and Odense before facing our first big challenge: The A20 toll bridge.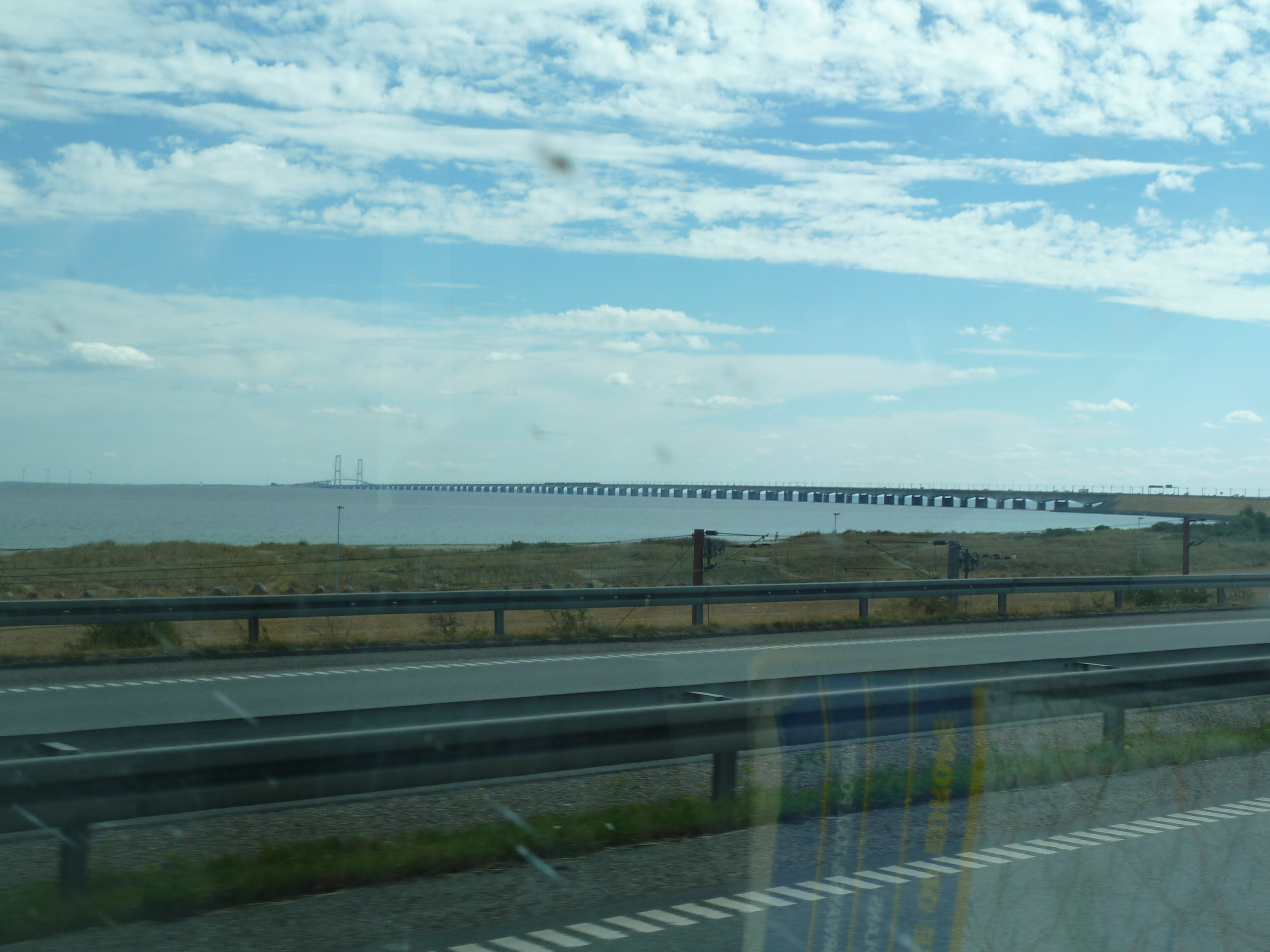 The Storebælt Bridge is a monsterous beast, made out of 15 kilometers of steel and asphalt. It bridges the gap between the two big eastern islands of Denmark, Fyn and Sjælland, and was so expensive to build that it requires a toll to be paid in order to pass it. Luckily for us, this was rather cheap, and we ended up paying little more than 50€ for both ways. Before we passed it, however, we allowed ourselves to rest for about an hour in order to have lunch at a café just before the bridge. Here's a few pictures of the bridge and its surroundings – it was quite scenic, actually!
After passing our first bridge and paying the toll, the second bridge follows up shortly – and it's even bigger than the first one! The Øresund bridge, which leads from Kopenhagen to Malmö in Sweden, is a whopping 30 kilometers long in total, 4 of which are  an underwater tunnel just before leaving Denmark. Sadly, we aren't exactly able to get any images of the side of the bridge due to its sheer size, but we do snap some shots of how the road on the bridge itself looked. Those pillars are a few hundred meters high!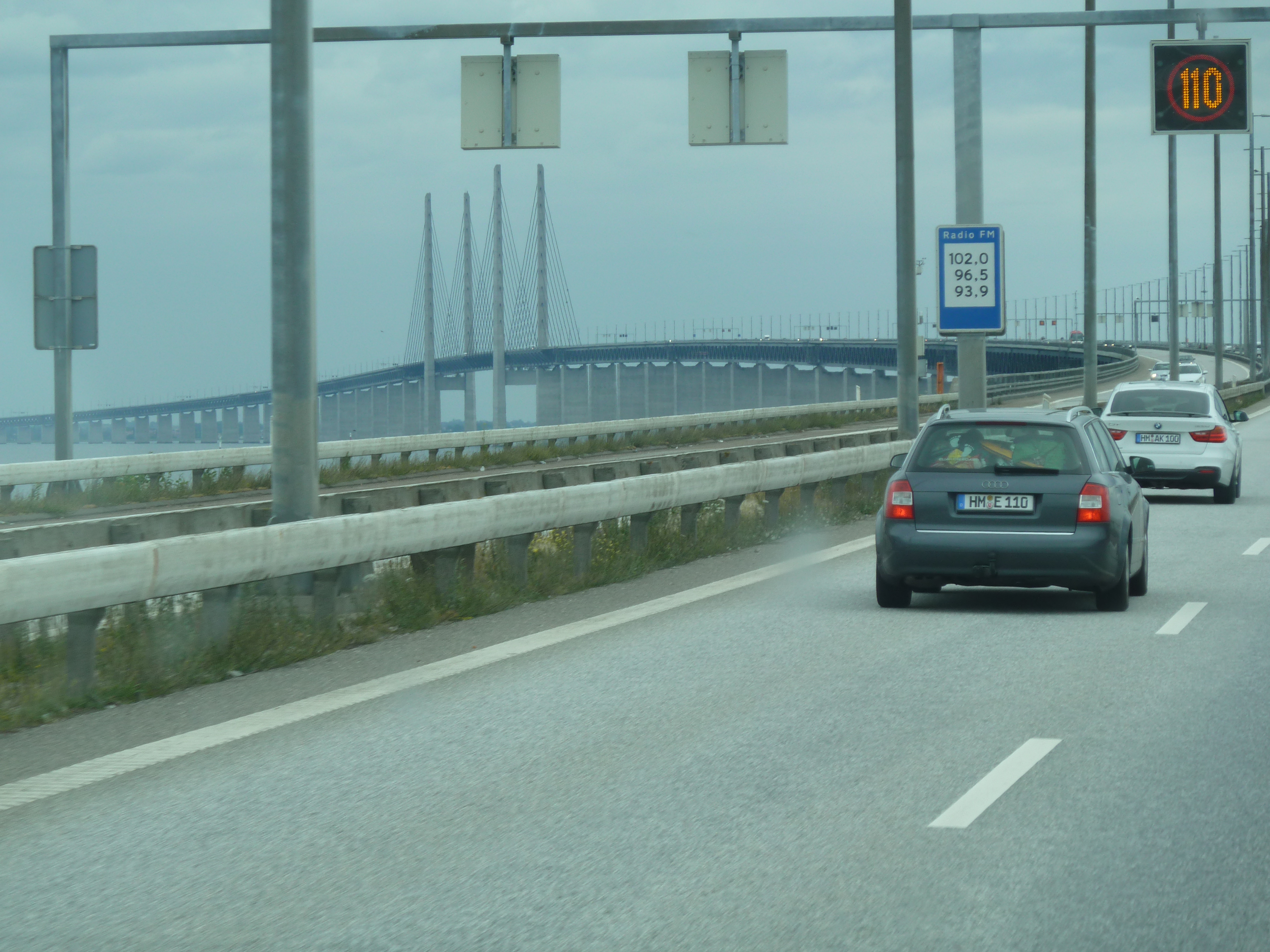 However, this time, we run into a bit of a problem paying the toll – apparently, the automatic dimension control for the passing vehicles classifies our Vauxhall Movano as being more than 6 meters long, which pretty much doubles the toll charge for our van from 50€ to 100€! Frustrated, we stop at the next fuel station to consider our options – but really, we don't have any. We'd already paid for most of the trip, and we want those machines, so we need to carry on regardless.. Feeling a bit less enthusiastic, we embark on the last leg of our journey – a 600 kilometer trip all the way from the southwest to the capital of Sweden!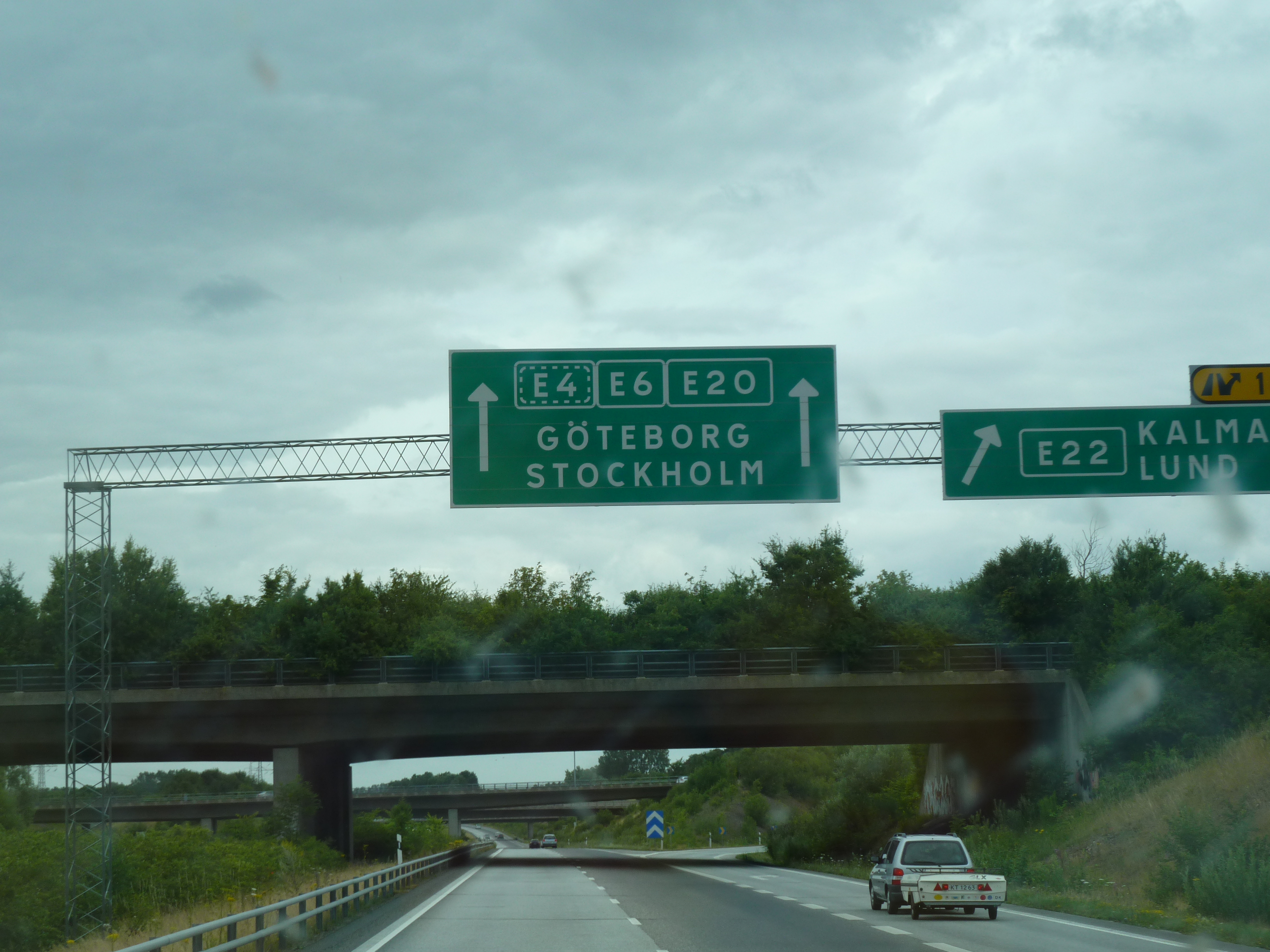 Here's a helpful tip: If you can at all avoid it, don't take the E4 from Helsingborg to Stockholm. It's an incredibly boring and drawn-out road, and the middle part around Jönköping has this REALLY annoying tendency to reduce its width down to one lane every few kilometers. It's essentially a country road, and not very fun to drive on for long amounts of time. Surprisingly enough, despite that, we manage to get through traffic quite well, and find ourselves just a few kilometers away from Stockholm after the clock ticks 8.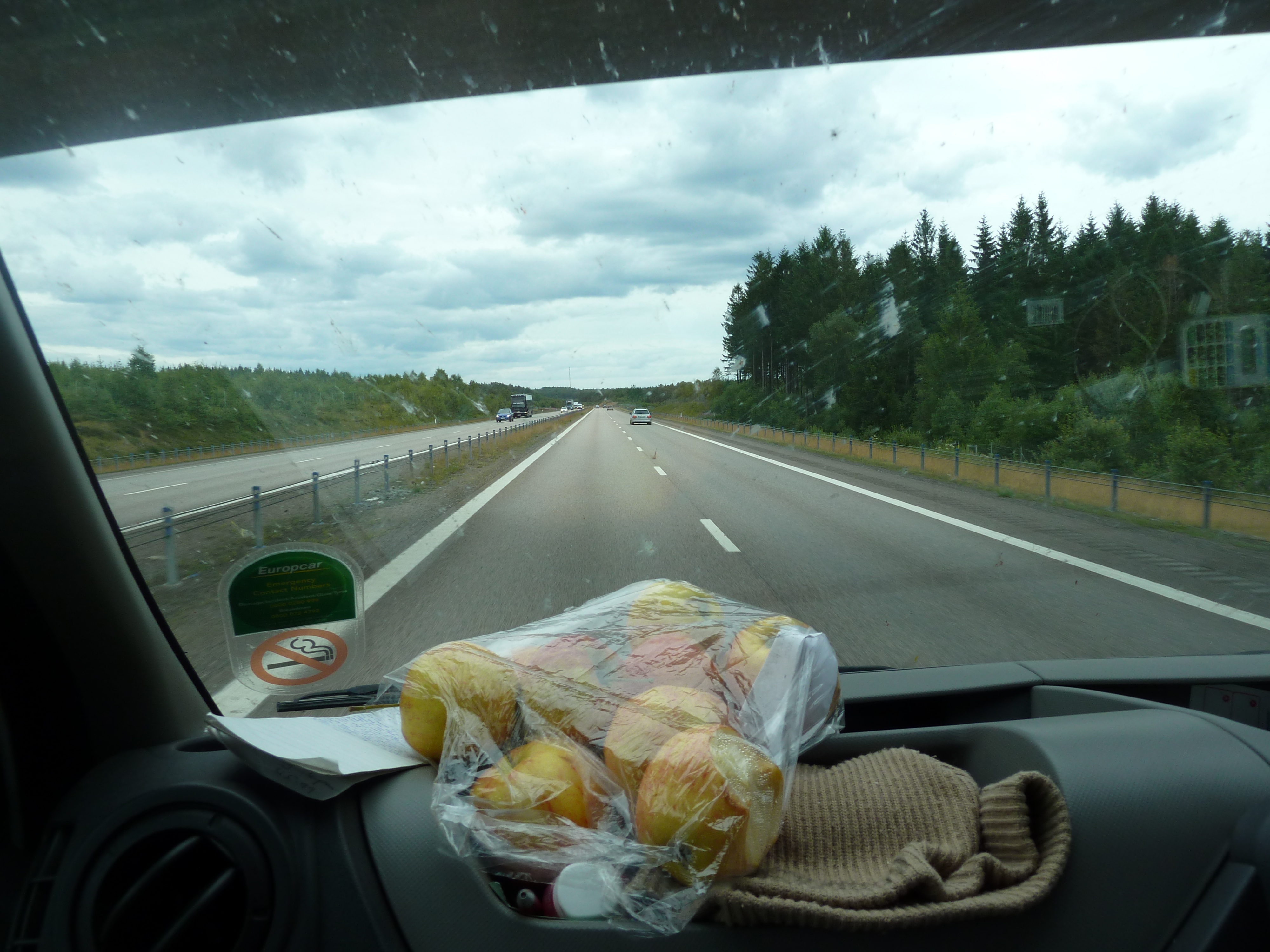 While passing Stockholm City on its outer ring, I find myself regretting not being able to visit the city itself – I've always wanted to check out Stockholm once, and this was the closest I'd ever been to it, but there was just no time! We're already one hour behind schedule again, and the neighbors of our generous seller would probably not appreciate us loading heavy arcade cabinets into our van at midnight. Consequently, we push ourselves to finish the last 300 kilometers of our journey without another stop – and finally arrive at the now former home of the swedish IIDX and pop'n cabinets.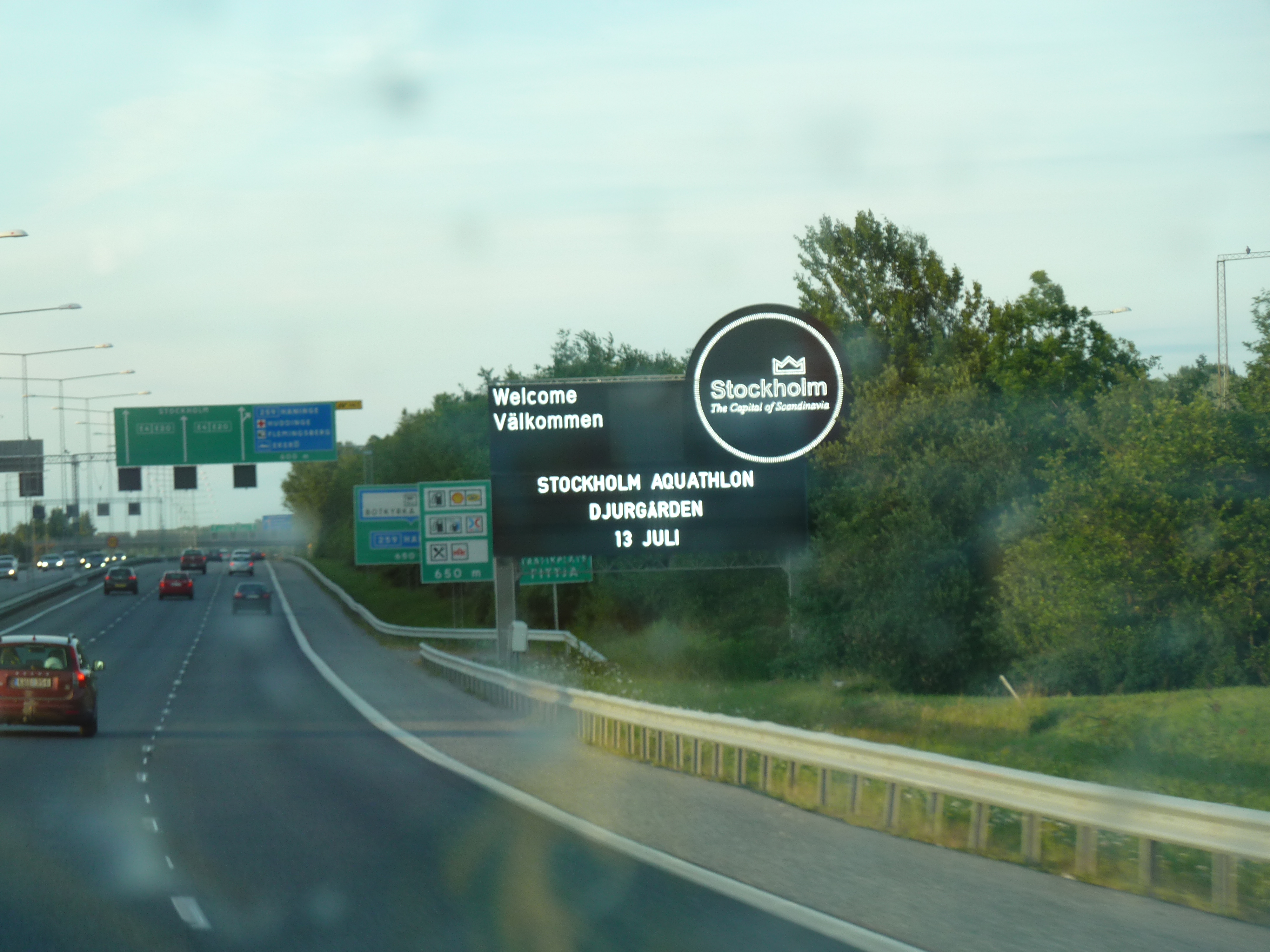 Tired and exhausted, we crash at the owner's place and gratefully accept the half-heartedly reheated food he prepares for us – after what we'd been eating during the last 2 days, it tastes surprisingly well, actually. It's little frozen pepperoni pizzas, and within 10 minutes, they're all gone.
After an hour or so of rest and a guided tour through his amazing room (seriously, this guy has a 64-inch plasma TV running a Baby Metal concert – how cool is that?!), we get to work again. Dismantling the IIDX cabinet with 4 people took us around half an hour, but getting it all into the van now so that nothing was able to get damaged during the upcoming 1500 kilometers is a whole different problem. Especially the base of the IIDX machine, weighting a good 175 kilos on its own, causes us a lot of trouble. Here you can see Aaron giving me an inquisitive look about how the heck we're going to load that thing: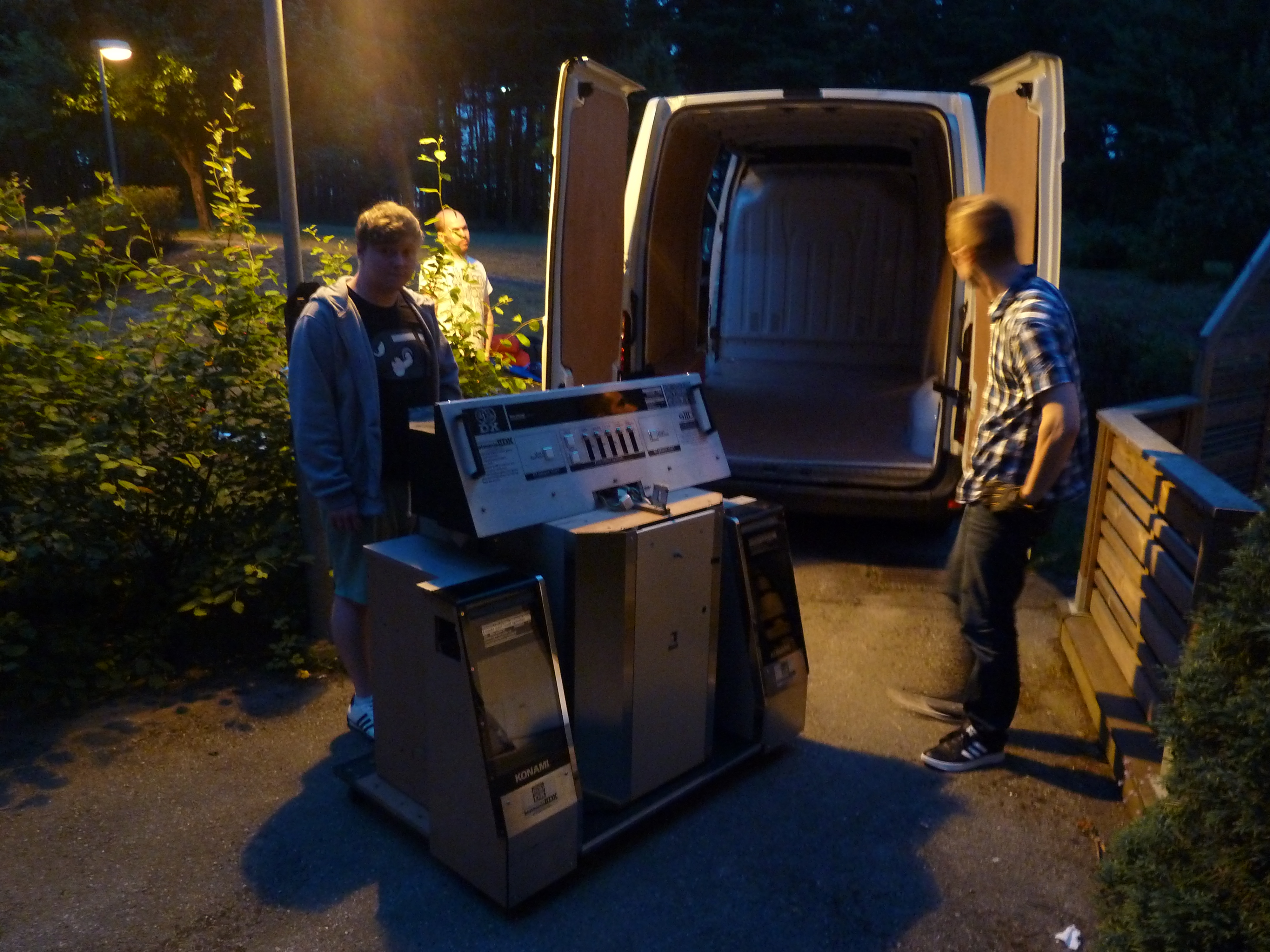 In the end, however, we manage to do it. The IIDX base went at the very front, and after it came the pop'n. The various assorted bits came by the side, and most things were secured with either straps or blankets. It's an improvised solution, but it would turn out to work quite well after all.
Finally, around midnight that day, everything is finished, and we go catch our well-deserved sleep in the apartment. This is how the van's interior looked on the next day (the IIDX base is buried underneath the clothing on the left):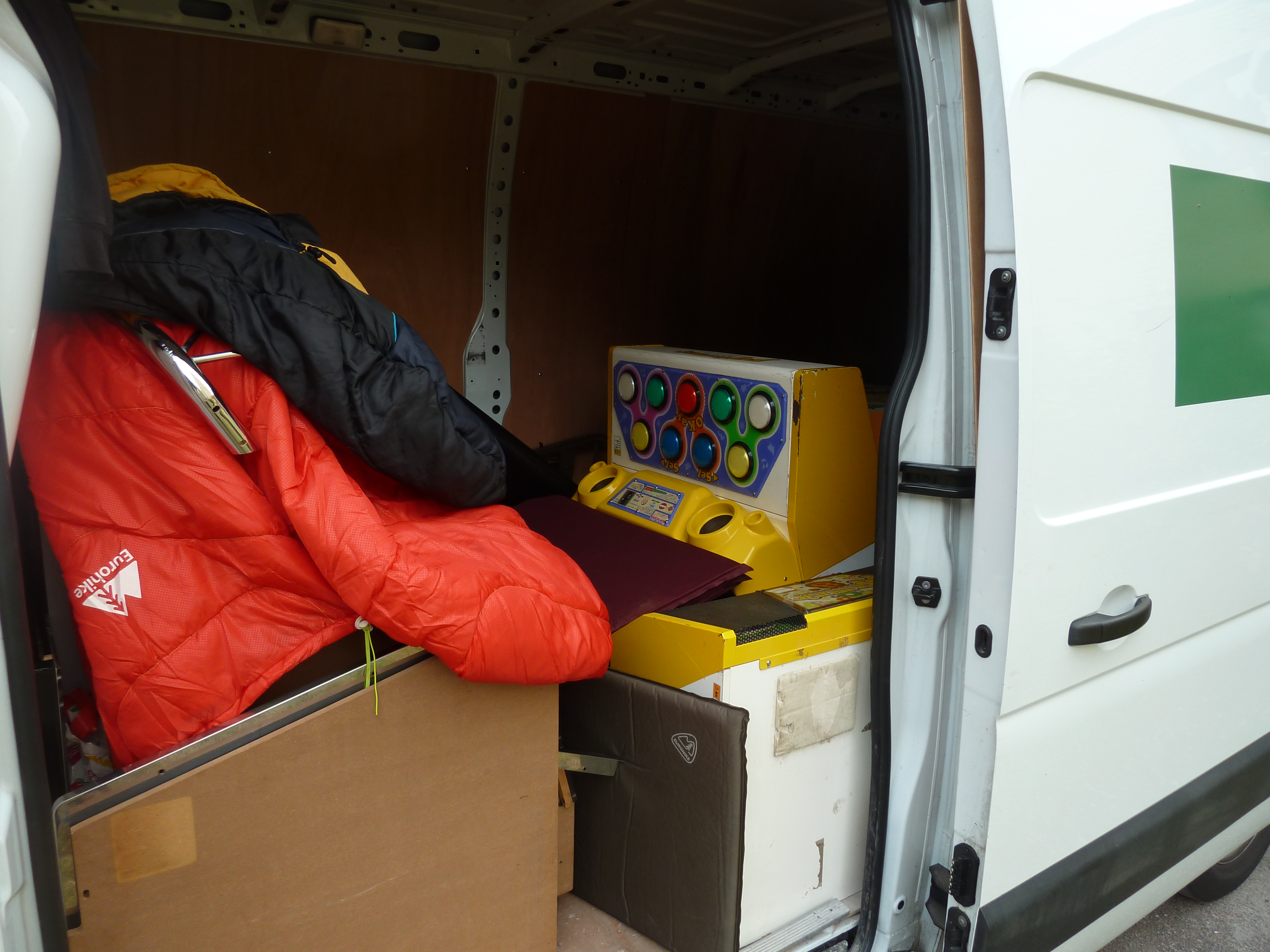 The next part of our story will be posted tomorrow! Now that we finally have the BEMANI machines loaded, we get to drive all the way back to the UK! Fun times!!!